Patient Check-In Kiosk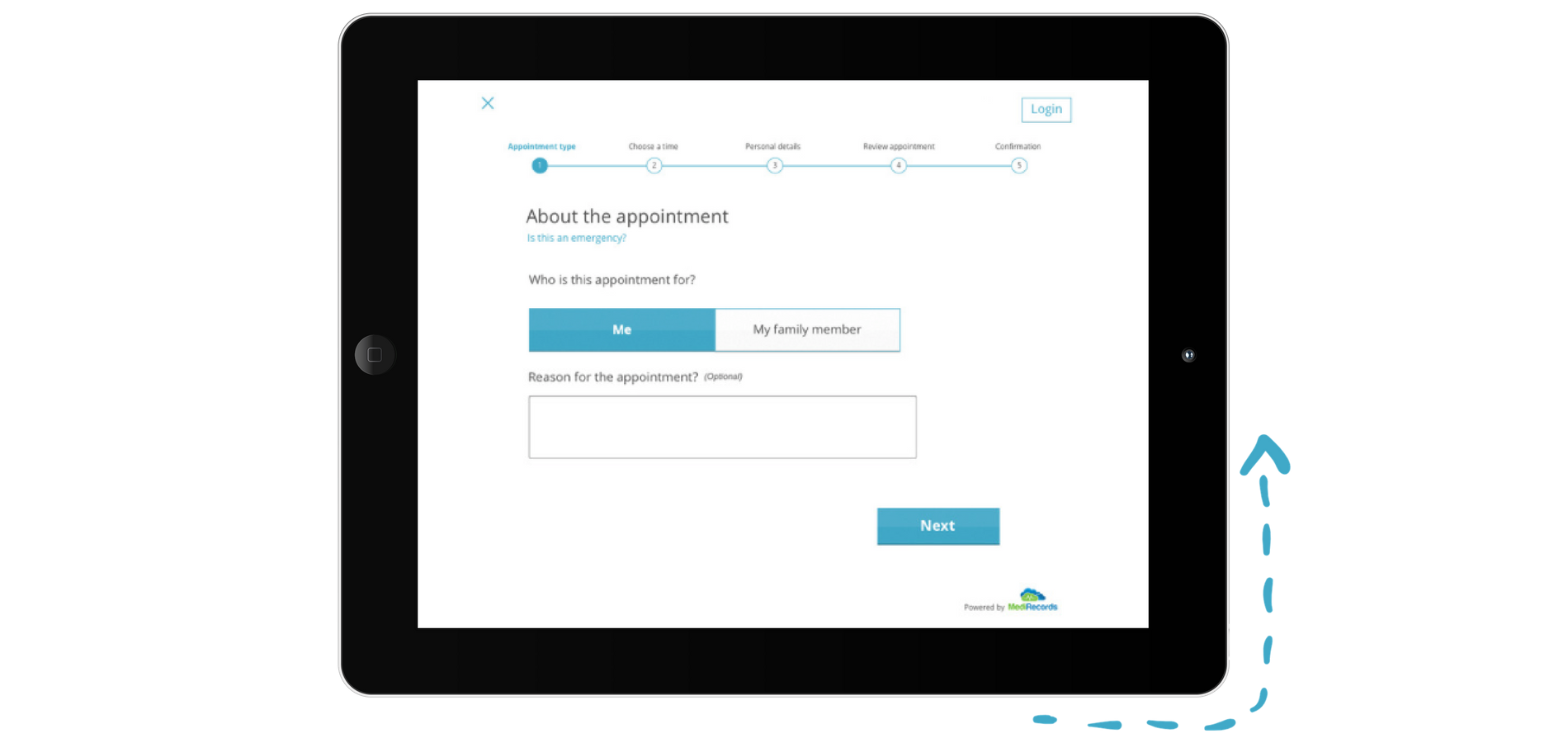 Our self-service waiting room kiosk allows patients to self check in quickly and easily.
View Features
Book a Demo
Patients can quickly and easily check themselves in to your clinic or practice
You can view a virtual version of your waiting room for an overview of patients to be seen
Appointment Calendar Integration
Live integration with your various clinic or practice appointment calendars
To explore the product fully, you may wish to book a demo. Here we have summarised some features for you.
Your patients can update their contact information and Medicare details meaning their patient record is always up to date.
Suitable for all patients; existing and new, our intuitive user interface is incredibly simple to use making check-in a breeze.
Existing patients with confirmed appointments can enjoy rapid check-ins, for themselves and their family members
Cloud technology allows for a real-time connection meaning zero delay in sending or receiving data and no confusion.
For newcomers or long term patients, young and old, technically capable or not, MediRecords self check-in is so easy to use it is suitable for everyone.
Designed by behaviour experts, with Australian patients in mind, Arrivals has been created to make your life easier.
White Labelling Opportunities
Your Check-In Kiosk software can be easily whitelabelled to your practice branding, to avoid patient confusion over who is providing their healthcare.