April 1, 2020
Product Updates
The benefits of cloud solutions for healthcare: More than we realise?

Michelle O'Brien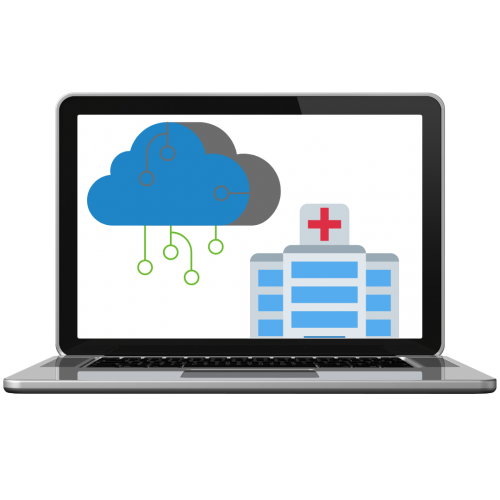 Could the shift to cloud solutions provide the healthcare industry more benefits than we previously realised?
Cloud computing is finally changing healthcare.
The consensus on the overall benefits of the cloud for our industry appears to have shifted, which was perhaps inevitable given the increased interoperability, maturity of security and the significant cost savings cloud services provide.
However, I believe most organisations are barely scratching the surface when it comes to making the most of other benefits cloud solutions can offer. Some of the lesser known benefits, from small clinics right up to larger public health and enterprise organisations, include:
Improved health information exchange & interoperability
Predictable costs
Faster and more efficient scalability and fast system deployment
Improved backup and business continuity
Enhanced user experiences
More robust data security
Improvements in diagnosis and treatment through AI & Analytics
Easier compliance
I am a firm believer that cloud-solutions will provide healthcare organisations with even more benefits than many currently realise.
This is one of the key reasons I joined MediRecords, a leading cloud-based PMS, and why, over the next few months, I will be putting together a series of articles explaining each of the benefits listed above. Where it is relevant, I will be including examples of organisations who have achieved these benefits, and if possible, some tips on how your organisation may be able to follow these examples.
You will be able to find these articles via the MediRecords blog, via our company LinkedIn page, and via my own LinkedIn page. Feel free to send me a connection request!
In the meantime, if you are interested in finding out more about any of the above, you can always reach out to me directly, either via email (michelle.obrien@medirecords.com), or on LinkedIn.
Michelle O'Brien, based in our Sydney office,  is Head of Strategy here at MediRecords.
Looking to stay updated with the latest from MediRecords?
Sign up to the newsletter
Latest posts by Claire Sheely
(see all)