MediRecords provides a host of features to easily and effectively manage your practice(s).
MediRecords is a fully integrated clinical and practice management solution that you and your staff can access anywhere, anytime, on any device.
The benefits of the cloud mean expensive IT infrastructure is not required. All you need is an internet connection.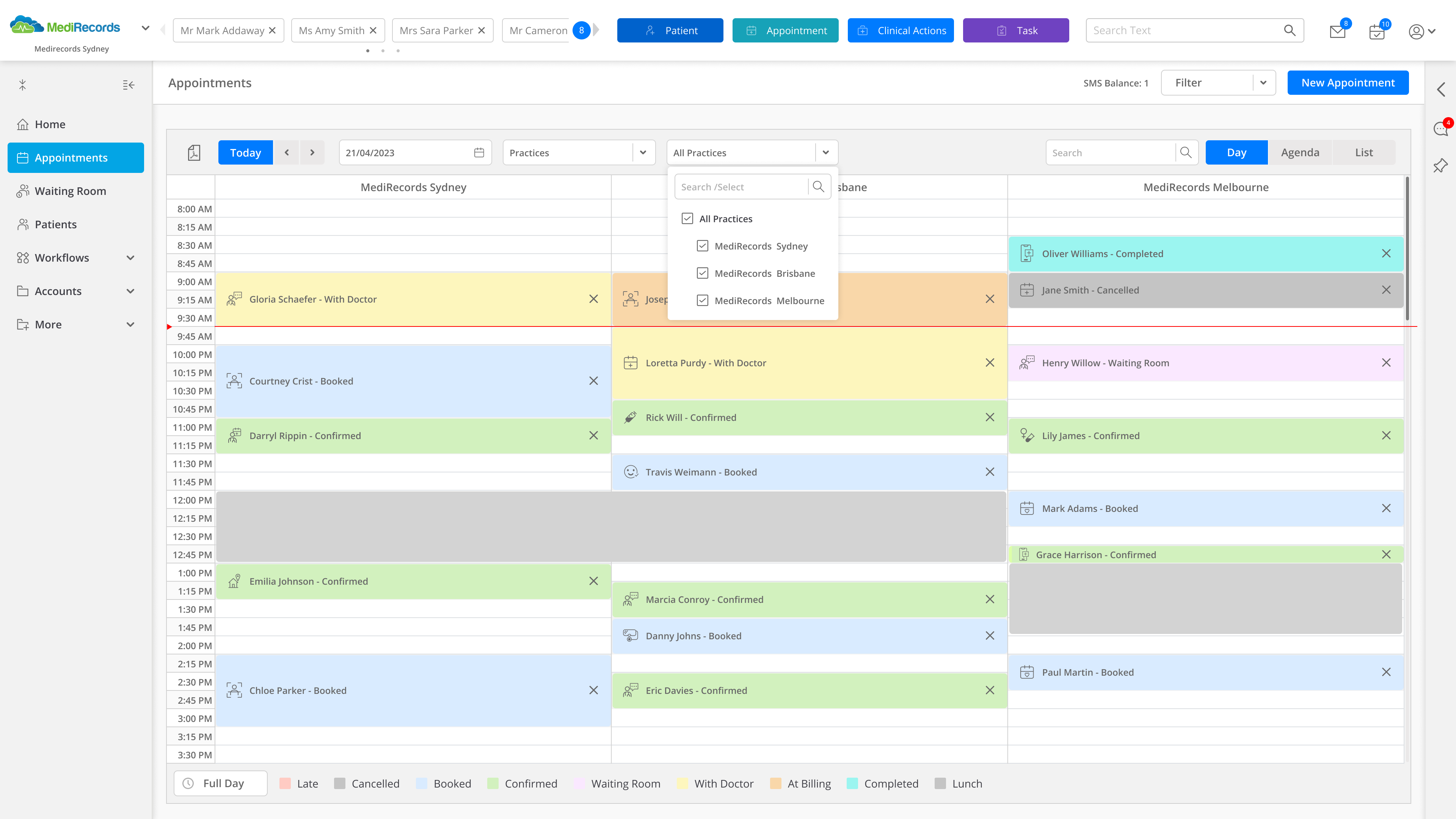 Multiple practice locations
You can easily switch between multiple practice sites from within MediRecords, giving you the flexibility to manage multiple staff, clinics and practice locations efficiently.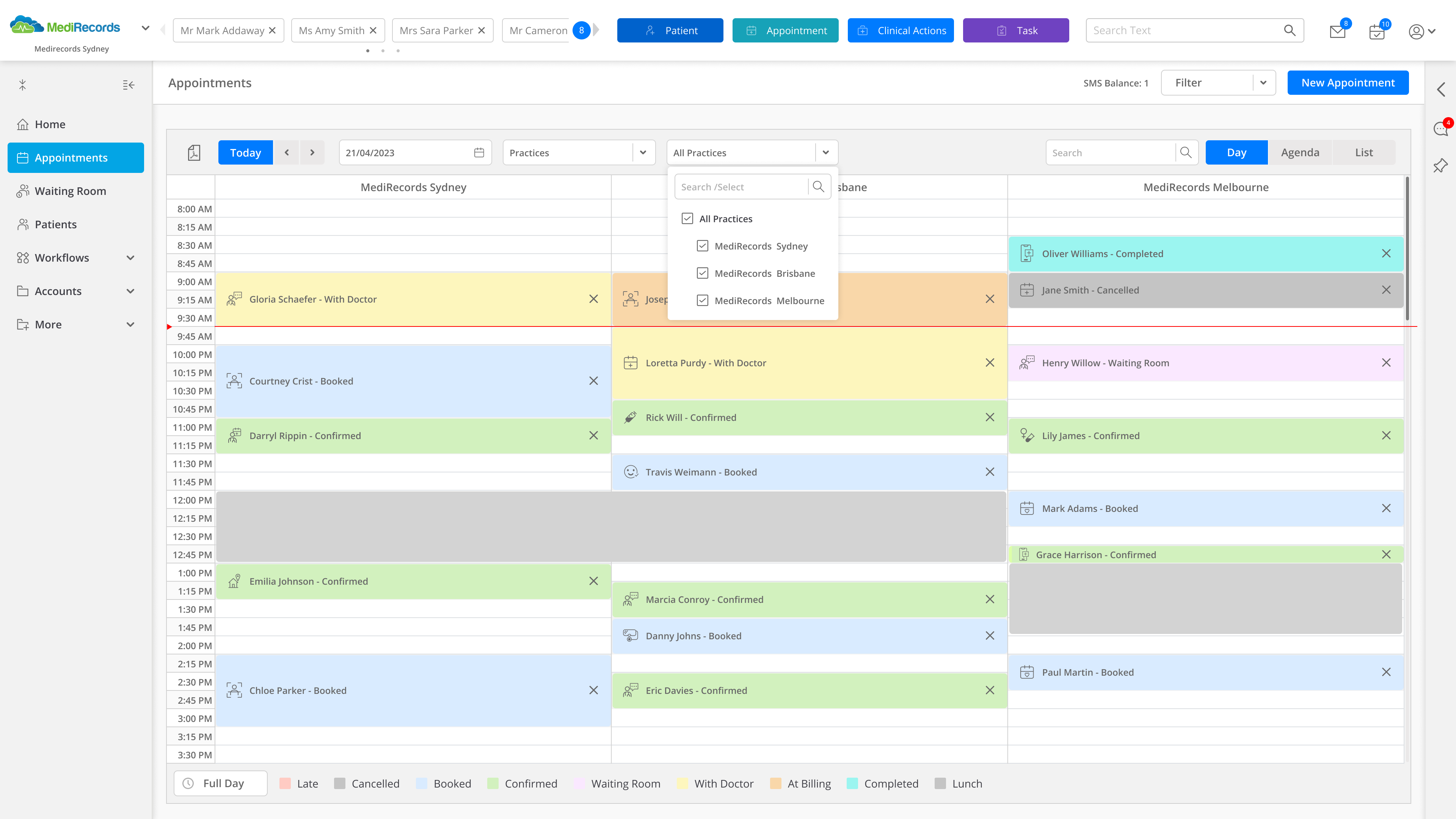 You can now track income streams, manage your practices expenses, and reconcile your accounts with our built in General Ledger. Specifically designed for managing healthcare businesses, it makes the process quick and easy.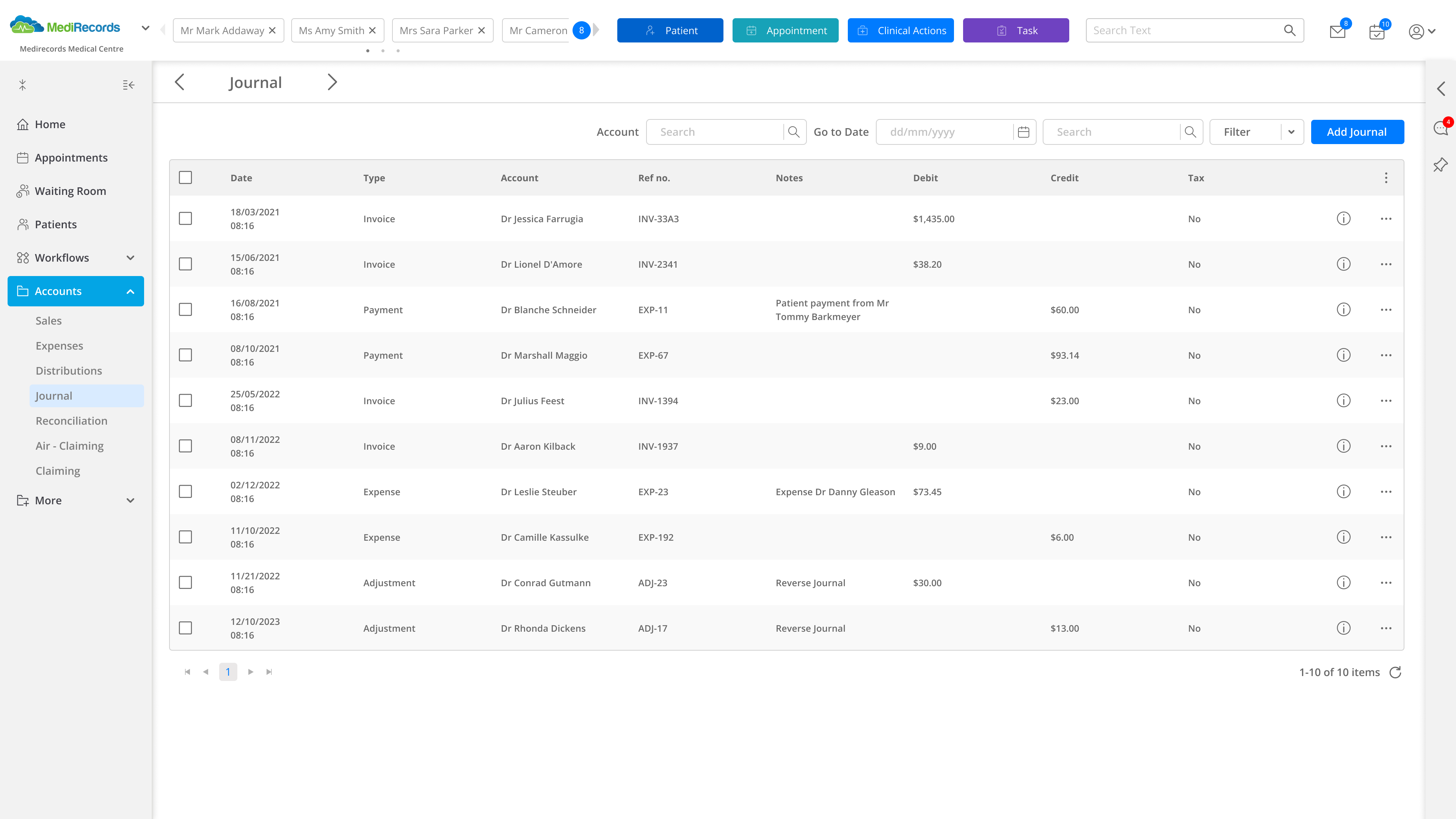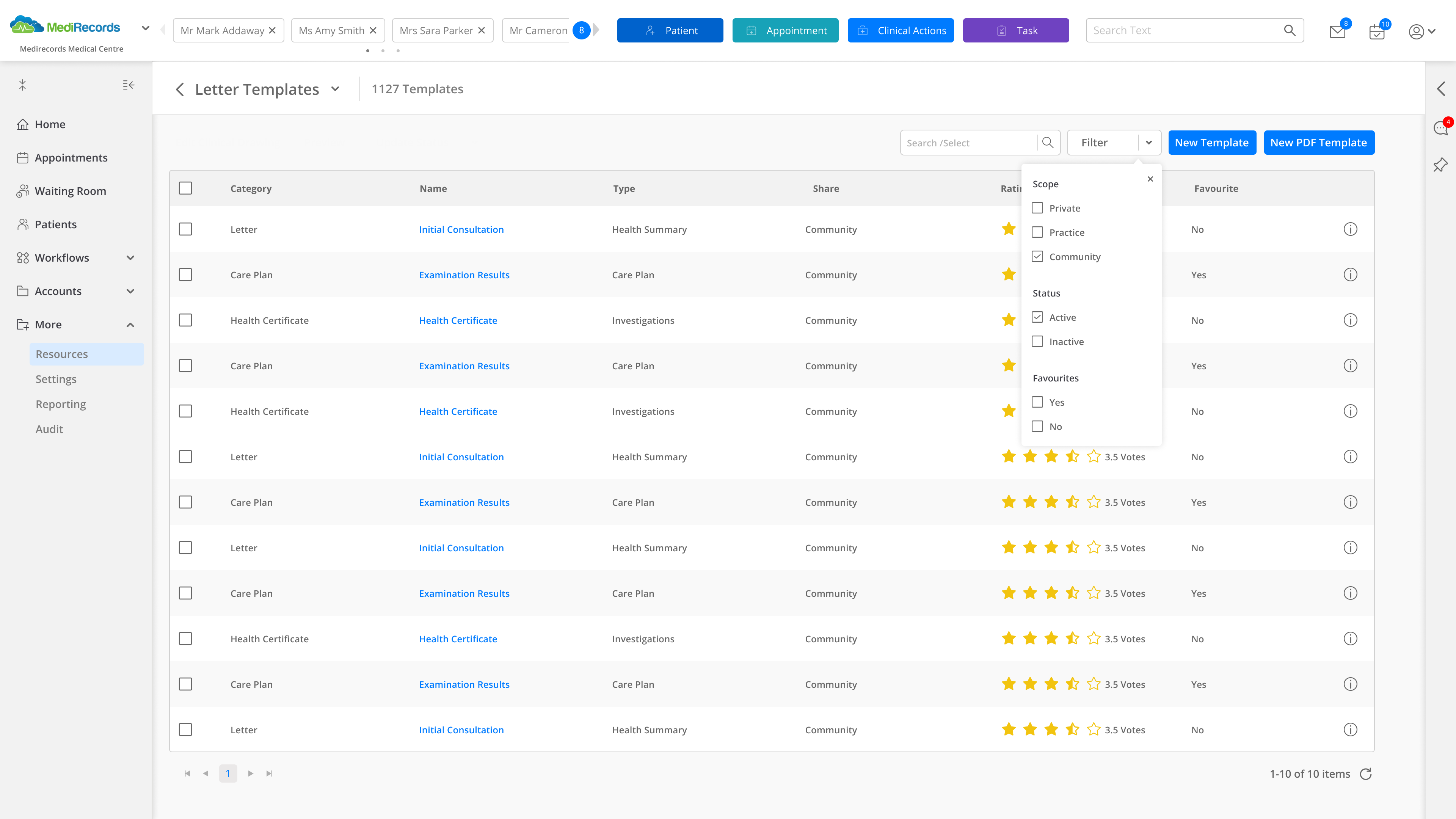 MediRecords offers you and your staff a collective of healthcare professionals, blogs and clinical resources at your fingertips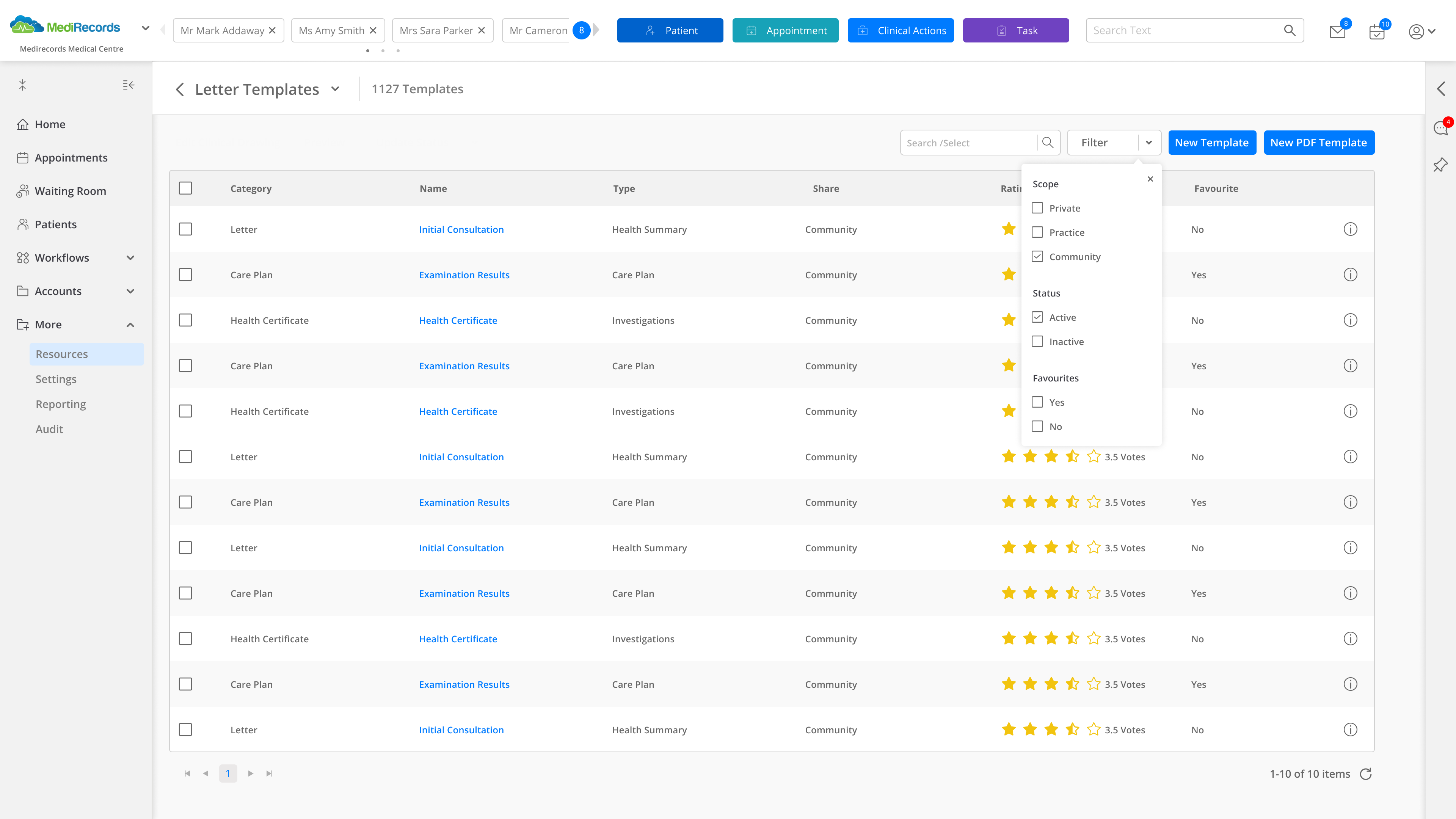 From new patients to population health, our comprehensive reporting suite gives you the clinical and financial insights you need to manage your practice(s).
Understand your data with our clinical and business analytical reporting services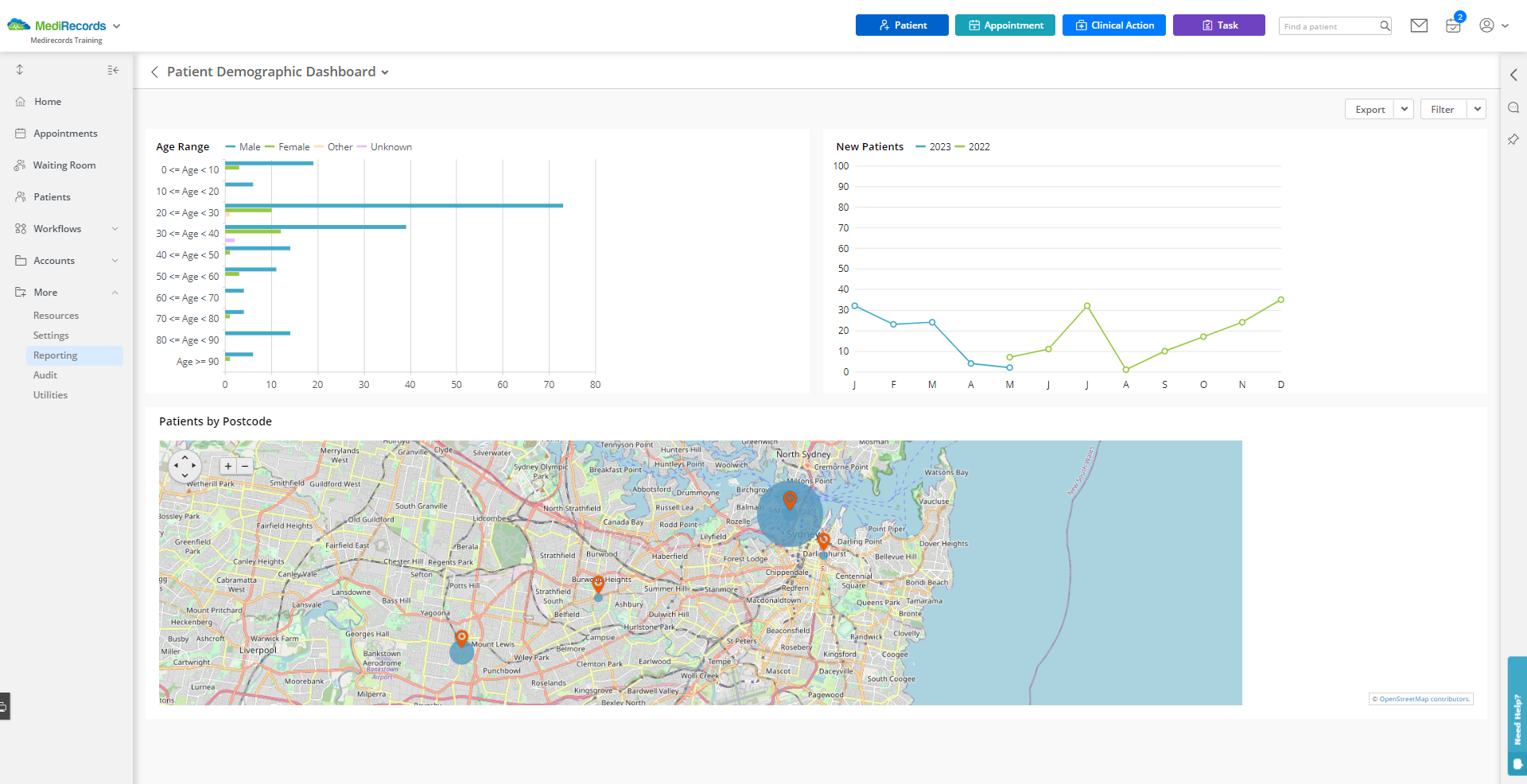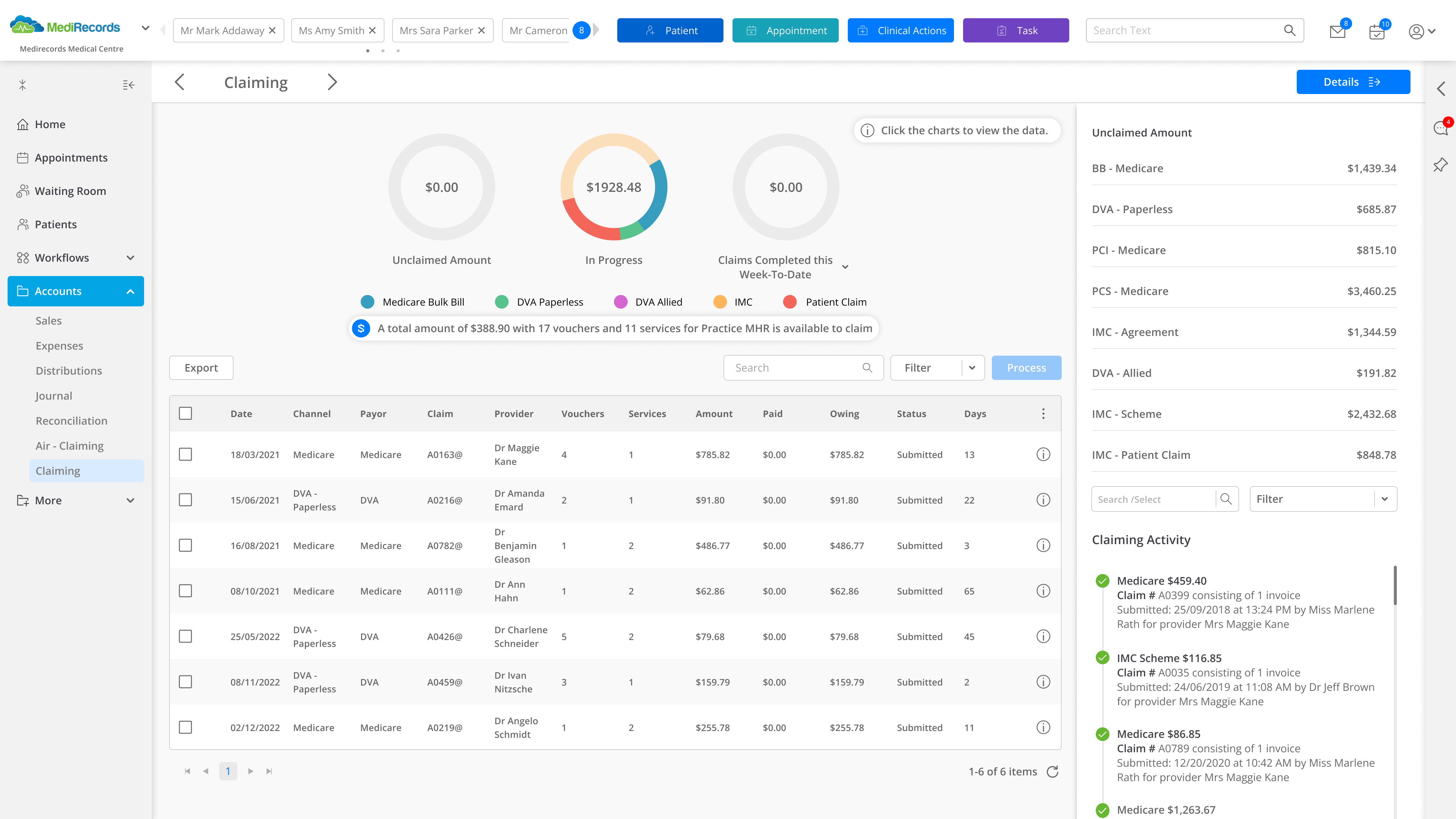 MediRecords gives you simple, intuitive and easy to use Medicare and Medicare Eclipse online claiming, all via simplified workflows.
MediRecords supports BB, DVA, Patient claims and can provide an end to end automated process across claim batching and submissions, remittance advice retrieval and completion.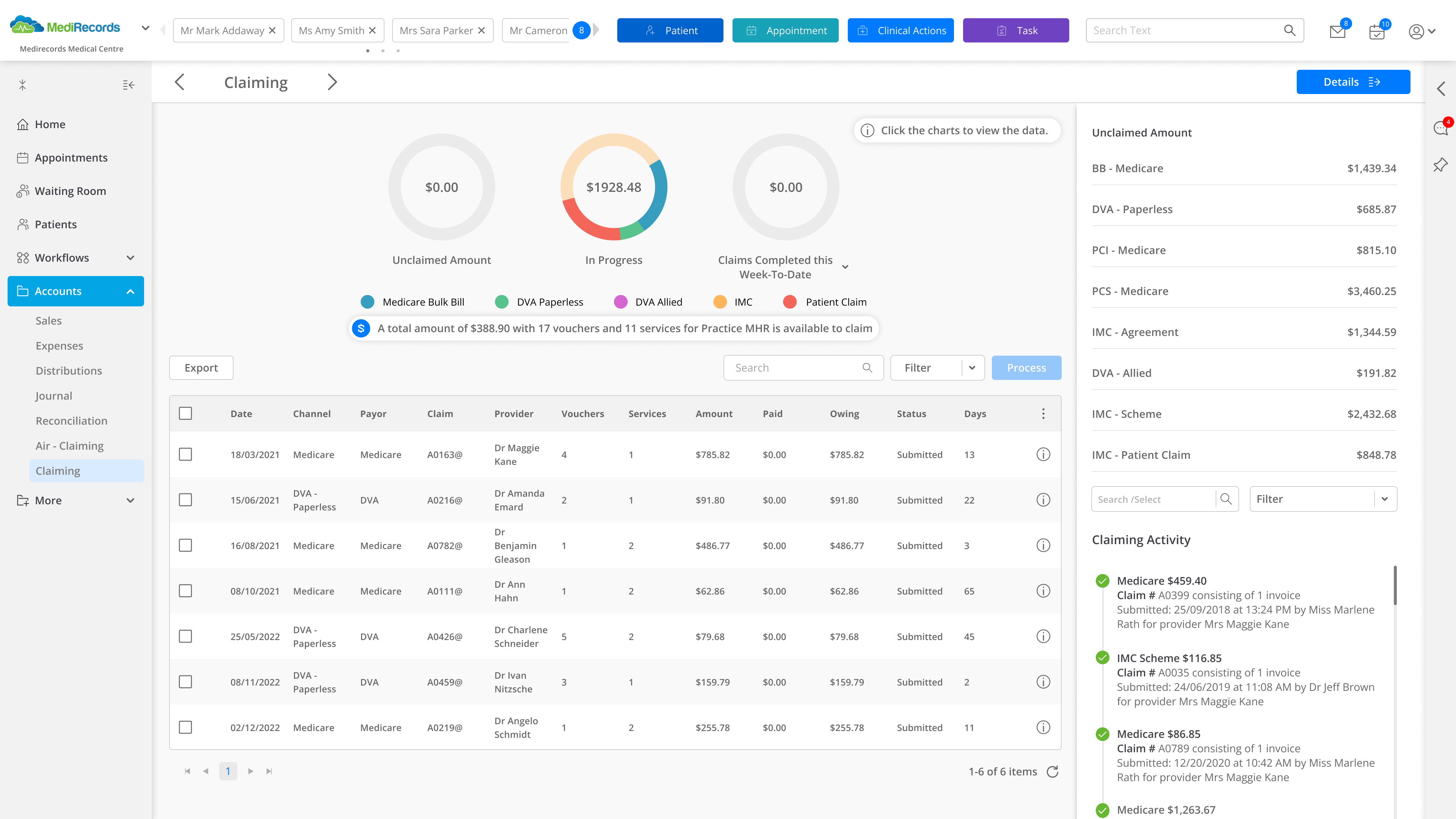 Empower your patients and encourage retention by offering them greater access and control over their important health information. Our patient engagement services include our Patient Mobile App, and Appointment Widget.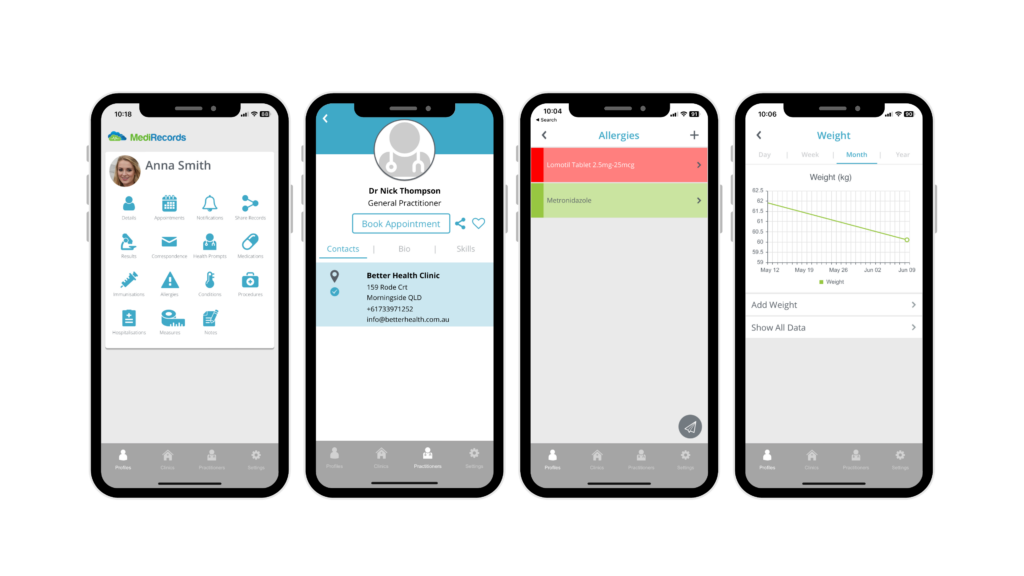 Dynamic letters enable you to securely share clinical information with ease and enjoy one-click updates of clinical records.
Manage multiple practices
MediRecords' single licence, multi-practice approach provides a seamless experience to managing multiple practices.
Configure and maintain practice operating hours, provider availability, fee schedules and reporting for any of your MediRecords locations.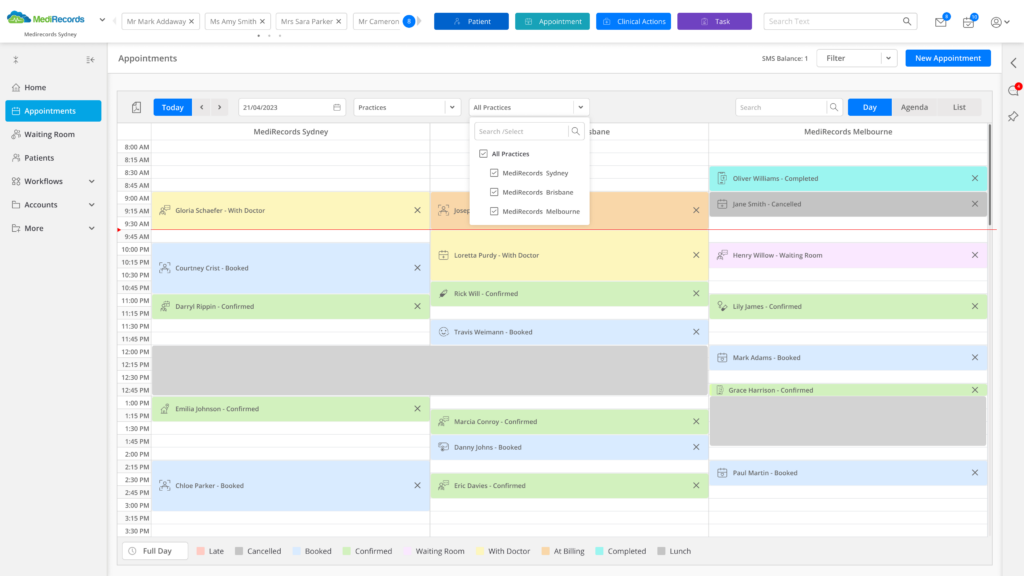 The support team can guide you through any situation, big or small, across your standard hours of operation.
Available from 7am to 7pm Monday to Friday AEST and 8am to 8pm Monday to Friday during daylight savings time you can contact the team via phone, email or chat.
Contact us now to find out more!
On-premise vs. cloud solutions
MediRecords is connected to several secure messaging vendors & labs covering over 95% of the market;