We have created flexible and efficient patient care workflows that can be accessed anywhere, from any device. With our system, you can set your organisation up for success, whilst easily sharing data between other platforms, locations and services.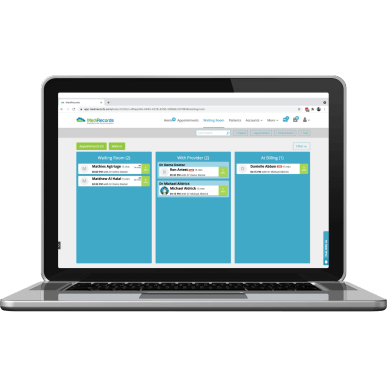 ConnectEHR's integrated workflows is configured to ensure you can provide timely, high quality healthcare, regardless of the clinical setting.
Our system is continuously improved and saves your staff time. It works seamlessly with a wide variety of other platforms, ensuring you can use the best tools for the job.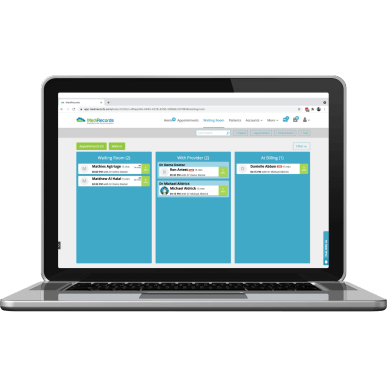 ConnectEHR is your single source of truth for all patient data. You can be confident that whatever clinical software you use, patient data is recorded in an accurate manner.
Data is 100% SNOMED-CT-AU coded, allowing you to instantly search a constantly improved list of 300,000 eHealth compliant terms.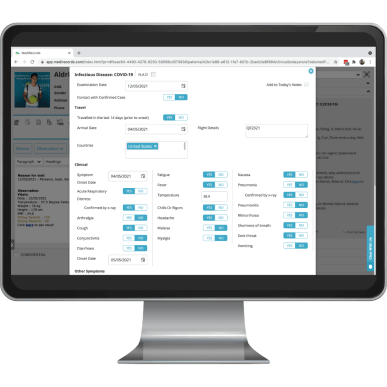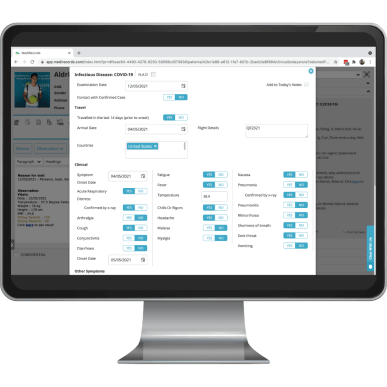 Interoperability is at the heart of each of our products. We believe the future of healthcare relies on systems being easily integrated to share patient data wherever it is needed.
ConnectEHR is built with open Application Programming Interfaces (APIs) and international standards, giving you the best connectivity in the market. We are happy to explore working with any platform you may need.
Prescribing and clinical decision support
As part of our virtual care strategy, MediRecords has partnered with the eRX Script Exchange to provide electronic prescriptions directly to patients. We have met full compliance for e-prescribing, which makes our solution secure.
MediRecords has also implemented Medispan, by Wolters Kluwer, to bring you the best clinical decision support.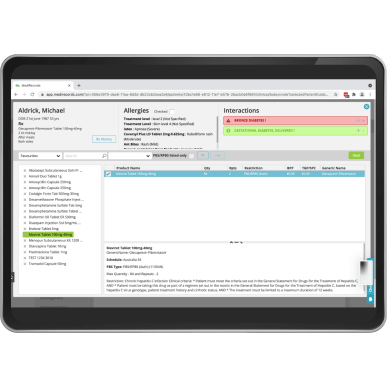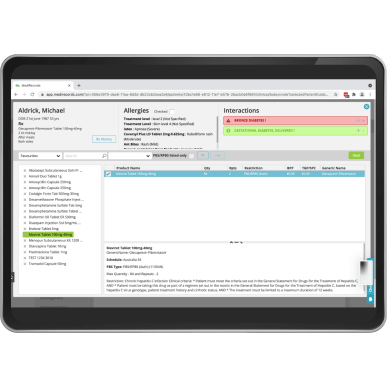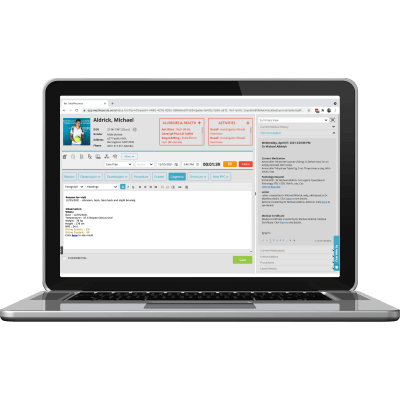 As a cloud-based system, all you need it a web browser and a secure connection, to access ConnectEHR.
This not only affords you and your team flexibility in your work schedules, but also enables models of care based in the home. Our system supports a range of remote monitoring services and devices, allowing you to provide virtual care to patients in any setting.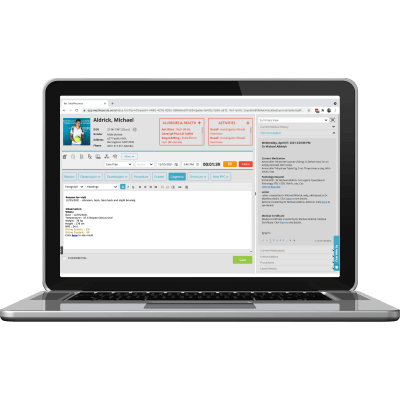 Acute, primary and community care
ConnectEHR has been designed to help your organisation operate as efficiently as possible through every stage of care.
Workflows unique to the ambulatory setting are possible through integrated acute, primary and community capabilities. This allows for more effective care management by your team.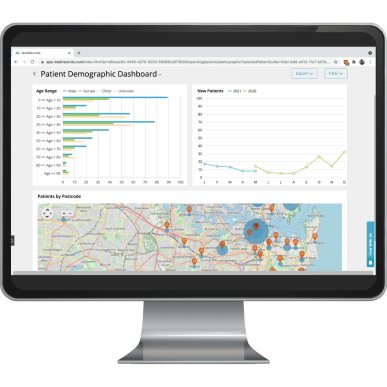 Clinical and business analytics
Intelligence, our Qlik business intelligence tool, serves you the information you need, when you need it. It provides you and your team a wealth of customised reporting options, for both clinical and business data.
Custom dashboards can be created for your organisation, with third party information, such as remote patient monitoring data, being able to be easily imported.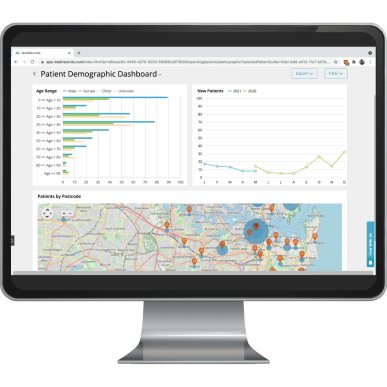 Our Australian based support team can guide you through any situation. You can contact our team through phone, email or chat from 7am to 7pm Monday to Friday (AEST).
To speak with our experts about how MediRecords can support your healthcare business, fill out the form below.