April 1, 2020
Product Updates
MediRecords Product Update: Improved Secure Messaging Integrations for Users

Matthew Galetto, Founder & CEO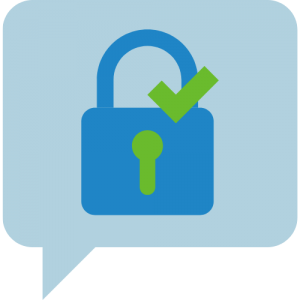 Thanks to support from the Australian Digital Health Agency's SMIO program, users can now enjoy improved secure messaging integration
MediRecords users will soon be able to enjoy improved integrations with multiple secure messaging providers. 
Having completed its evaluation, The Australian Digital Health Agency (ADHA) has confirmed we have met the Secure Messaging Industry Offer (SMIO) development requirements, which seeks to improve interoperability between secure messaging services. 
Ultimately this will allow our users to: 
find other healthcare professionals more easily via the Agency's central directory service,

 

message users of different secure messaging providers; and 

 

be confident that this will meet current and future Australian encryption standards. 

 
This means our users are one step closer to breaking away from paper-based correspondence. 
What is the Secure Messaging Industry Offer (SMIO)? 
One of the ADHA's main goals in their current strategy is to eliminate clinicians' dependence on paper-based correspondence by 2022.  
Secure messaging is central to achieving this, allowing clinicians to communicate and share patient information online, on multiple devices, without the significant security risks of using email or consumer services such as WhatsApp. 
A significant barrier to realising this has been the lack of interoperability between different secure messaging software products. This has created challenges for clinical end-users and inhibited the adoption of secure messaging in Australia, as clinicians using different products cannot communicate with each other.  
The ADHA has been working closely with software providers and the clinical community to address this via the Secure Messaging Industry Offer. They are providing developers of clinical information and secure messaging systems, like MediRecords, with incentives to deliver improved interoperability as soon as possible. 
How will this benefit our users?
As outlined above, the main benefit of the SMIO is that it will allow users of different clinical secure messaging systems to communicate and share patient information. More specifically, MediRecords users will be able to enjoy: 
Enhanced searching across multiple secure messaging providers via a federated provider directory service;

 

Interoperability and message exchange with different secure messaging enabled software products by utilising standardised messages;

 

The ability to securely exchange messages based on current and future Australian encryption standard.

 
All this will allow clinicians to break free from the limitations and frustrations that come with paper-based communication, and ultimately allow you to provide better care for your patients. 
What are the requirements?
To ensure MediRecords meets the standards required, we have been working with the ADHA to update the platform to meet the SMIO developer requirements. These requirements were agreed by an ADHA technical working group, comprising representatives of software providers and other government bodies. 
The group outlined the technical standards for looking up provider addresses using a federated provider directory model, and on which message formats will be supported. These were successfully trialled in two proof-of-concept projects in 2018, leading to the current Secure Messaging Industry Offer. 
When will we be rolling out?
We currently expect to release this update on 30th October 2020. We may however choose to release this earlier is possible, so keep an eye out.  
Our release version will be V3.7.
About the Australian Digital Health Agency
Since 2016, the ADHA have existed to improve health outcomes for Australians through the delivery of digital healthcare systems and the national digital health strategy for Australia. 
The Agency is responsible for national digital health services and systems, focussing on engagement, innovation and clinical quality & safety. They achieve this by putting data and technology safely to work for patients, consumers and the healthcare professionals who look after them. 
For more information visit https://www.digitalhealth.gov.au/ 
Looking to stay updated with the latest from MediRecords?
Sign up to the newsletter
Latest posts by Claire Sheely
(see all)