April 1, 2020
Product Updates
MediRecords Product Updates in 2020 so far...

Megan Harker
Take a look at what has happened so far in 2020...
2020 has surely been a year of uncertainty, but you can be certain that MediRecords is still focused on delivering and implementing new and upgraded features. Our main objective is to continue to aid users in increasing and improving their workflows during these unprecedented times.
Here are just a few of the highlights introduced to MediRecords in 2020 so far:
SafeScript
For our users in Victoria, SafeScript is a clinical tool that allows doctors, nurse practitioners and pharmacists to access information about their patient's prescription history for certain high-risk medicines. This information helps clinicians make safer clinical decisions and reduces the incidence of harm, including death, from the use of pharmaceuticals.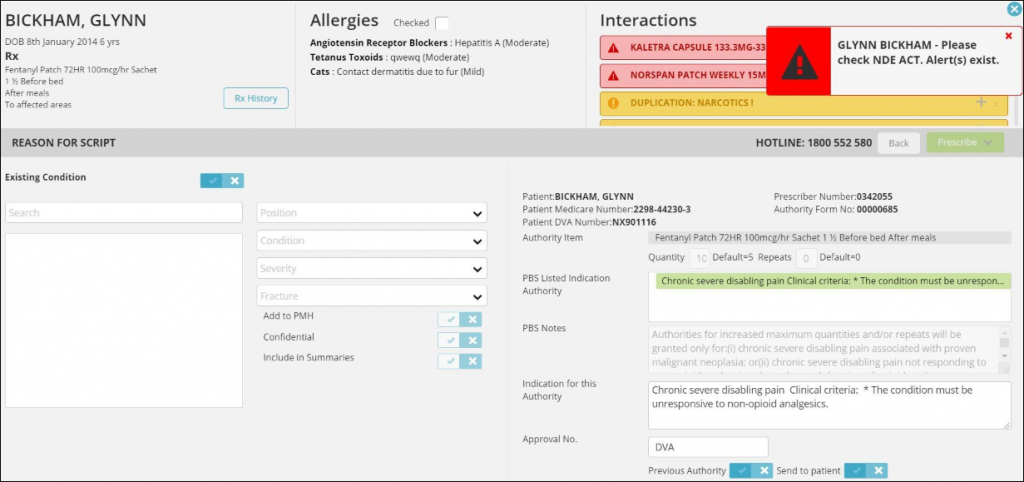 To find out more about SafeScript click here.
Interest Parties
Specialists now have the added benefit of including Interested Parties to patients' records. This is another category of Contacts that, similar to Referrers, can be sent results, observations or any other sorts of relevant correspondence from right within the letter editor by clicking the + button. These Interested Parties can also be entered in with the Patient Details, under the Referral tab as well.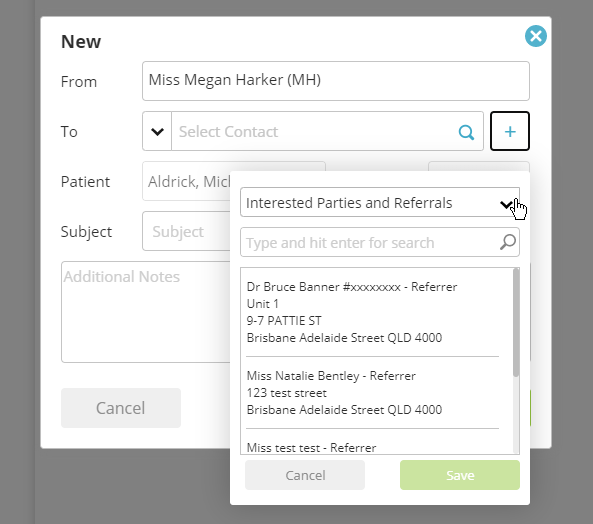 To find out more about Interested Parties click here.
Create a New Procedure Within the Appointment Popup
Specialists can now create a whole Procedural run-through straight from the Appointments screen. Including an Admission form, with all facility, assistant and inpatient information; Clinical including anaesthetic, and prosthesis inputs; and an Outcome free-form. This can be accessed by clicking the + button next to Procedure after filling in your patient and appointment details.
Invoice Item View
Users can now Filter Invoices by Item Code. This allows you to increase your visibility on any payments, paid or unpaid, per item within the invoices of a patient record. This can be found in Accounts > Invoices.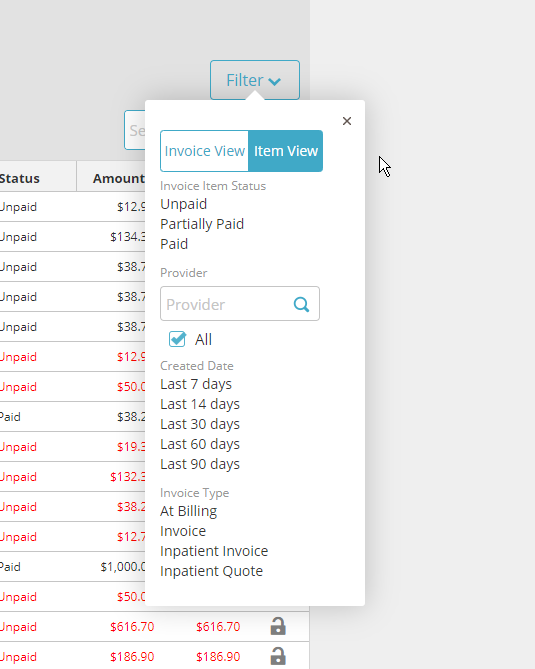 No Pension Number Visibility
All Users will now have the option to add No Card to a patient records' Pension section to increase visibility for the practice to increase a streamlined workflow when billing and claiming.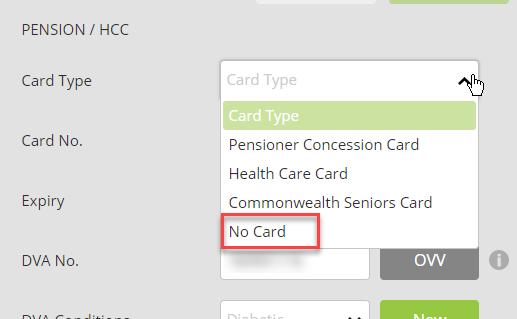 Update to the Appointments Provider Filter
The appointment provider filter has been updated to a search bar function to give you the ability to search for specific providers rather than choosing from a list. This change has been implemented to improve the response time of the site when accessing the calendar. You can still configure your Appointment preferences to set a default collection of calendars to appear upon opening. Please follow this link for more information.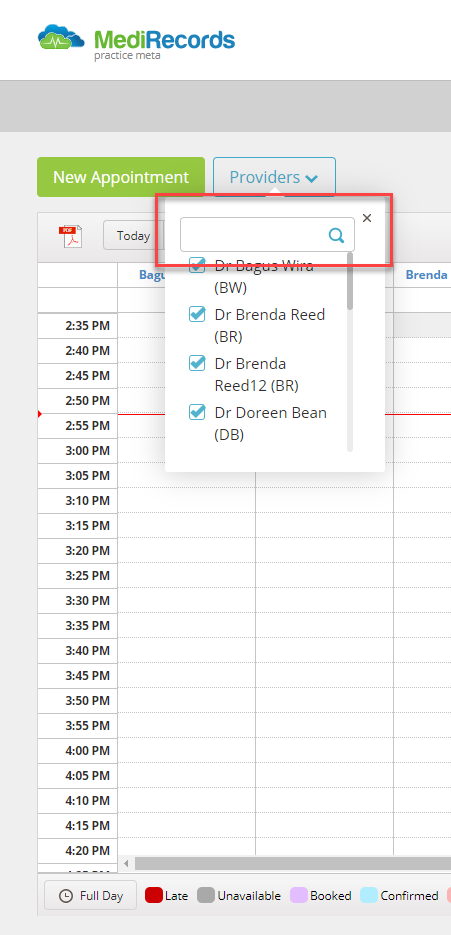 If you need any help with any of these new features, or any others, then please don't hesitate to contact our friendly support team via email at support@medirecords.com, on 1300 103 903 or through the chat function on your MediRecords webpage.
Looking to stay updated with the latest from MediRecords?
Sign up to the newsletter
Latest posts by Claire Sheely
(see all)