Understand your data with
our clinical and business analytical reporting services
Practice Incentives Program Quality Improvement Reporting
Meet your reporting obligations to meet PIP QI reporting requirements without the need for third parties to extract and transfer your confidential data to your local Primary Healthcare Network. Your information remains secure and protected.
For more information regarding the PIP QI dashboard visit the Department of Health website.
Find out how to improve your practice performance: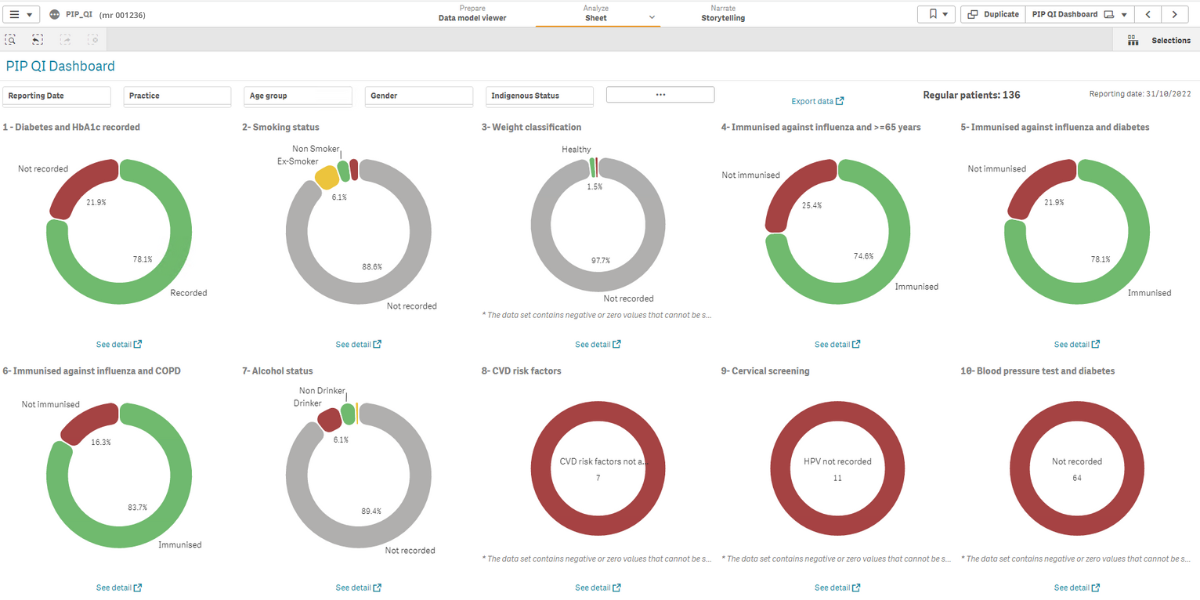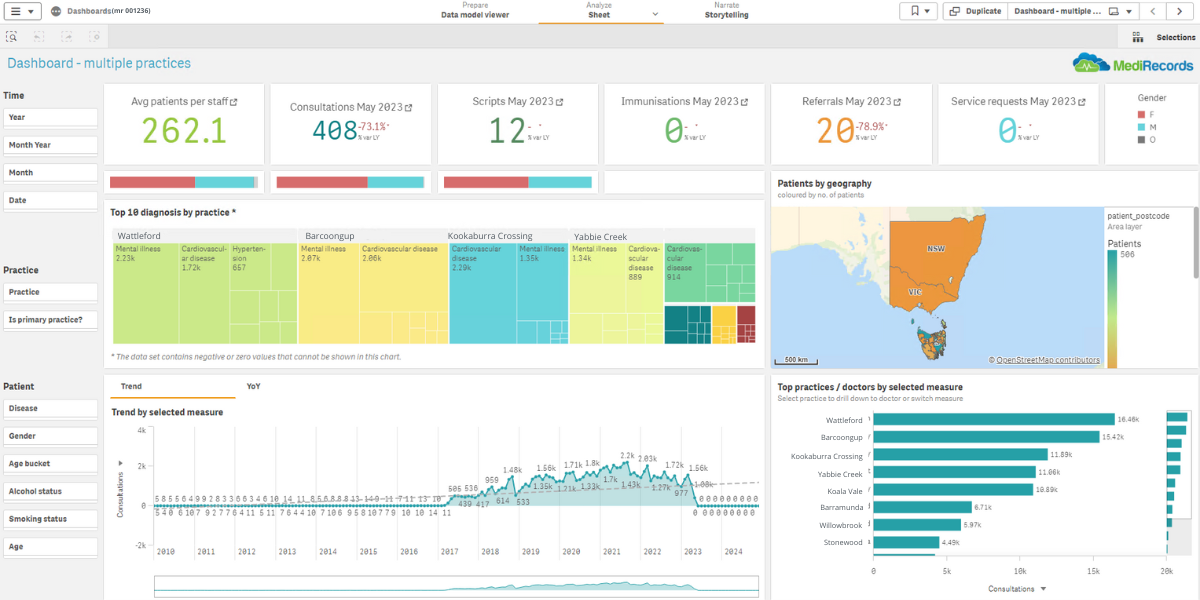 A complete population health view of your patients across one or more clinics. Understand your patient profile so that you can better service their clinical needs.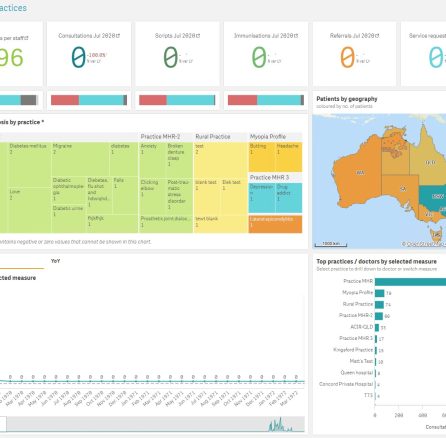 Like any businesses, practices need to understand of the practice as a whole and the performance of individual clinicians. Gain insights into your practice operations to drive efficiency and increase revenues. 
MediRecords PIP QI reporting technical specifications sheet
Download Now button will download the attached PDF file
Contact us to migrate your data to MediRecords.
Fill out the form below and one of our friendly team will be in touch.