Allied Health Practice Managers
Customise your appointment book to suit your practice with colour coding, default durations and icons for sessions and appointments.

A complete practice management solution, specially designed for the busy nature of Allied Health.

Referral management

Scheduling & appointments
Send and receive referrals to and from GPs and Specialists or other Allied Health professionals with a variety of secure messaging options.

Book a Demo
Scroll down to find out about a selection of the key features available for Allied Health.
Set up your practice appointment calendar by configuring appointment types, colours, provider sessions and multi-practice locations.
Publish practice and provider calendars so that patients can book directly from your website or our patient mobile application.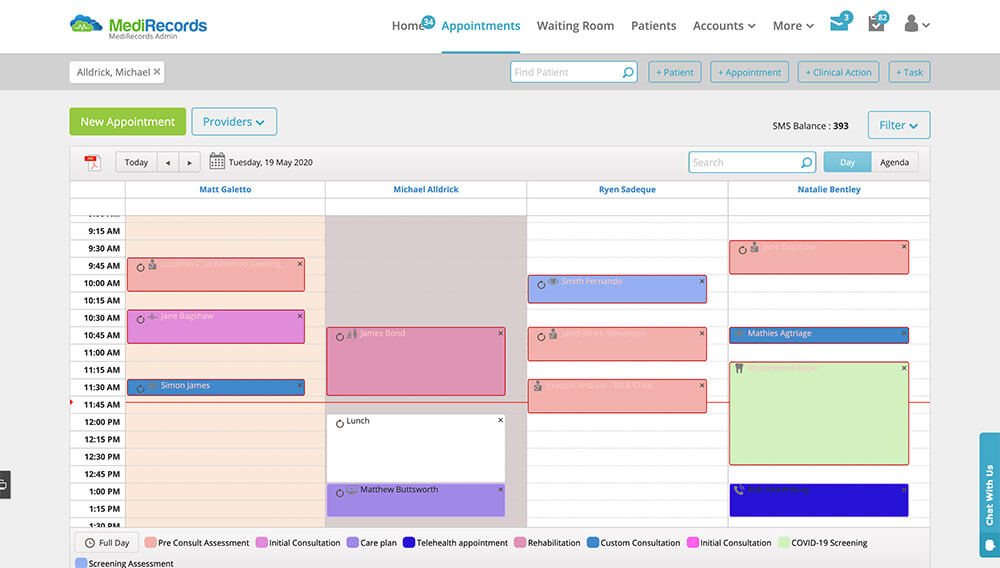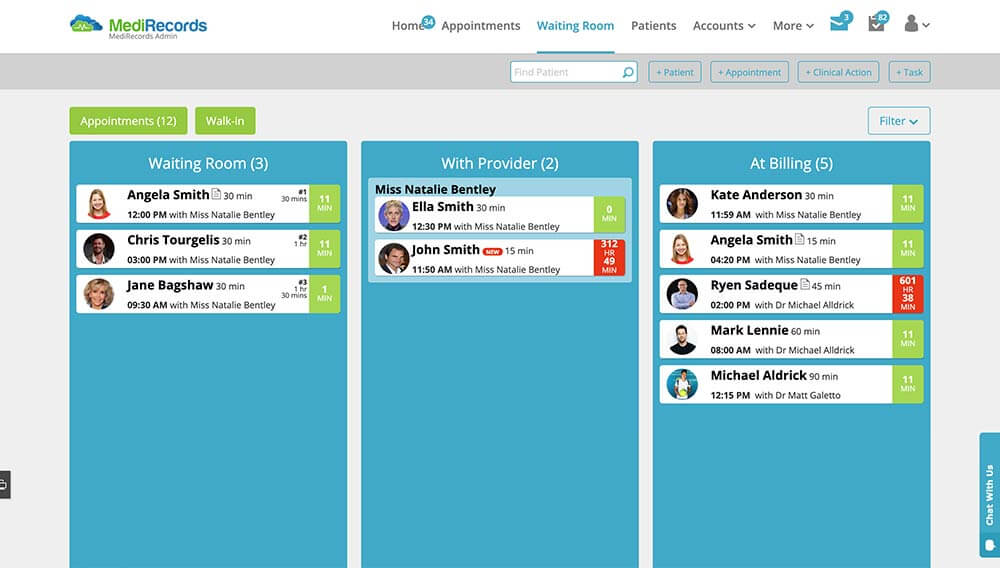 Seamlessly manage patient flows in your practice, from when the patient arrives through to billing.
Keep track of patient wait times, triage patients based on priority, view doctors currently in consultation and process patients ready to pay their invoice.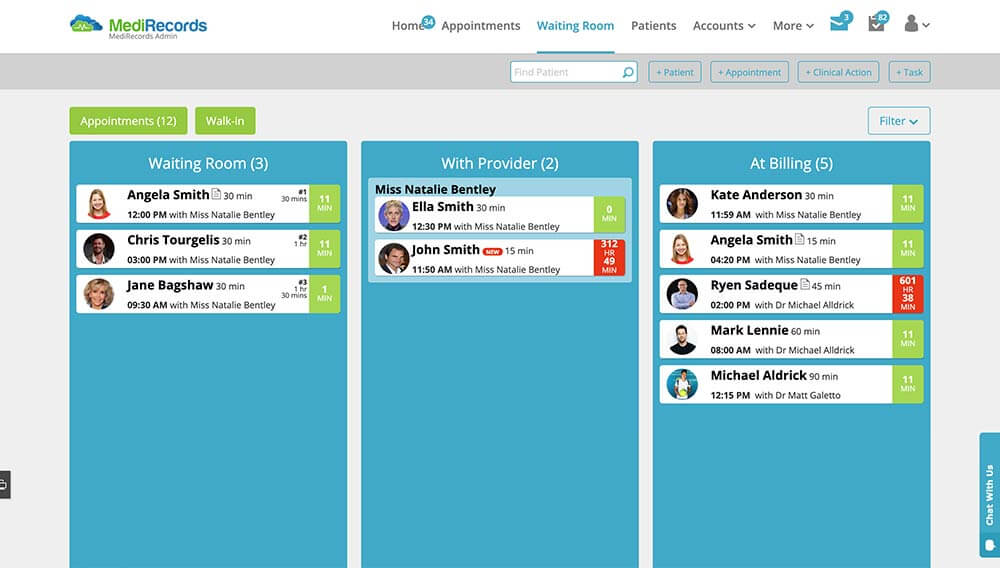 Manage your active patient database with customisable patient views.
Run bulk OPV checks and validate patient IHIs.
Export patient lists, SMS filtered patients, invite patients to download the patient mobile app and generate multiple patient invoices.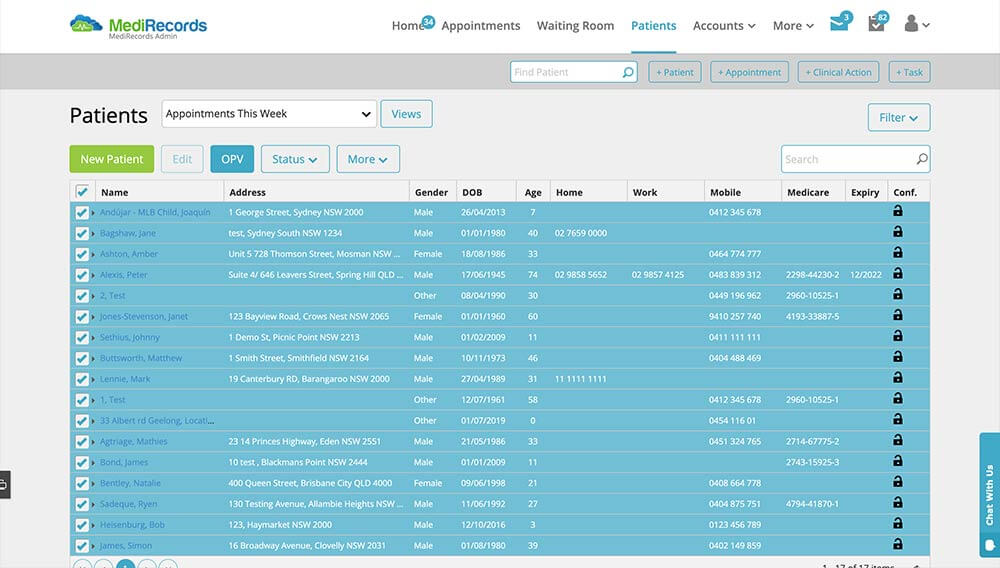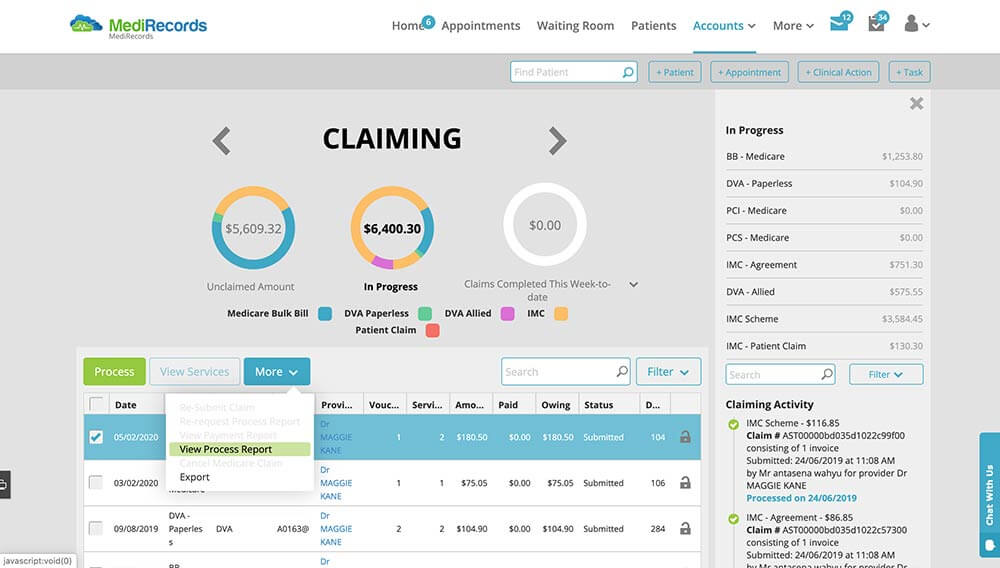 MediRecords supports bulk billing, DVA and other patient claims.
We also provide an end to end automated process across claim batching and submissions, remittance advice retrieval and completion.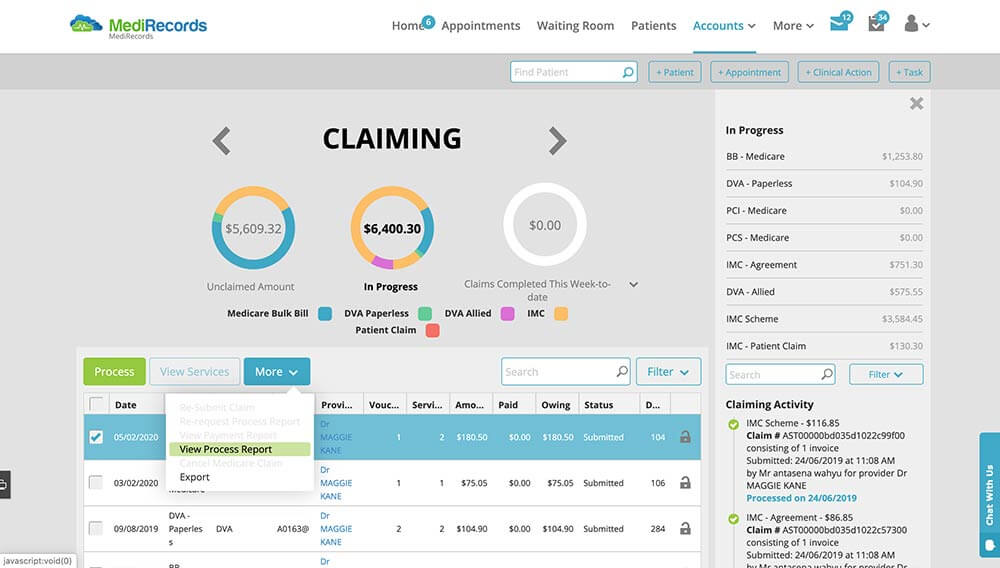 Practice Management Tools
Set up your practice for success
Book a demo or contact us for more information now