Scroll down to find out about a selection of the key features available for General Practitioners
Access a patient's clinical information from one easy-to-read screen.
View patient specific preventive health prompts based on RACGP RedBook guidelines.
Communicate with staff directly from the patients Clinical Dashboard using our internal chat system.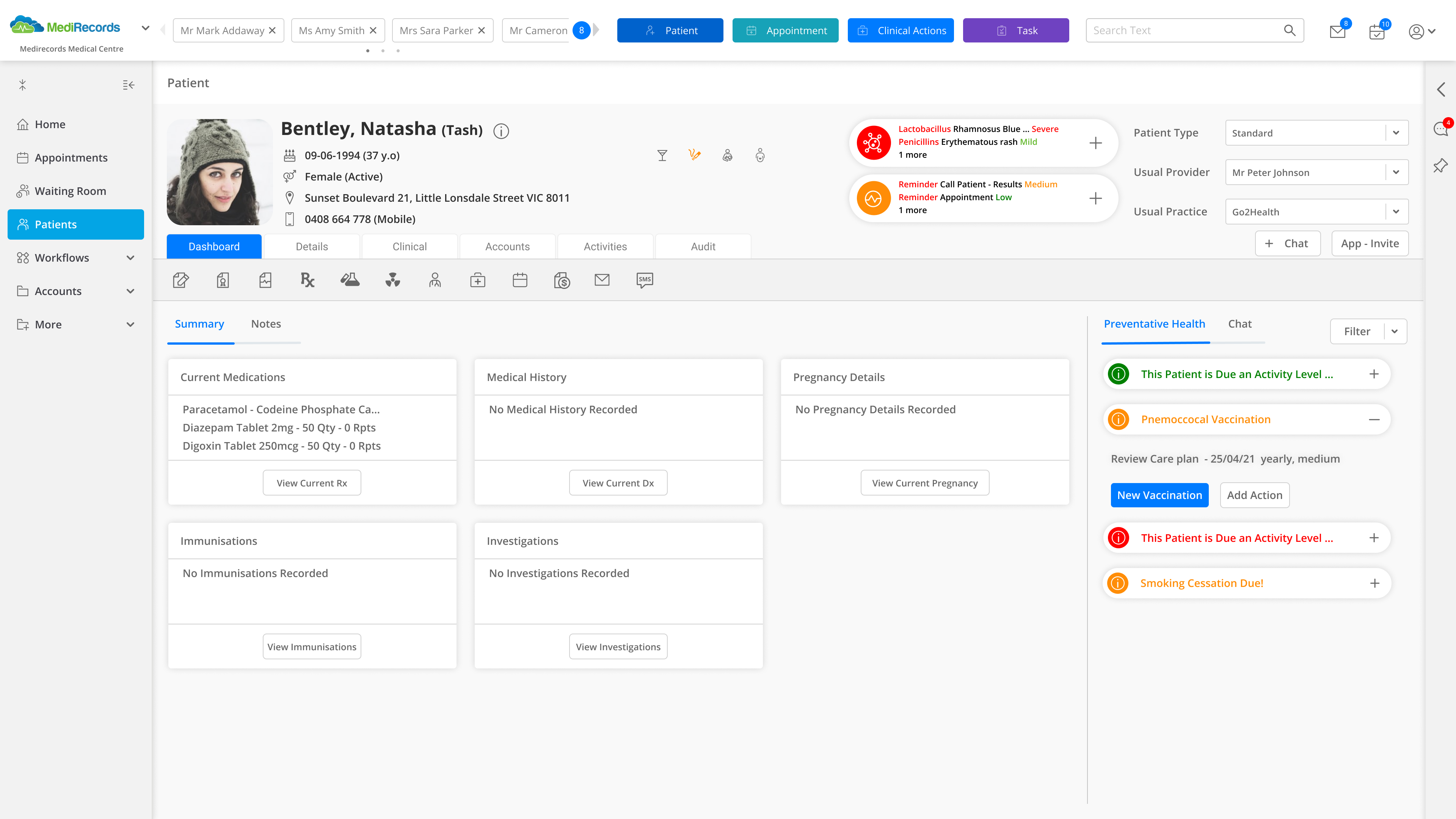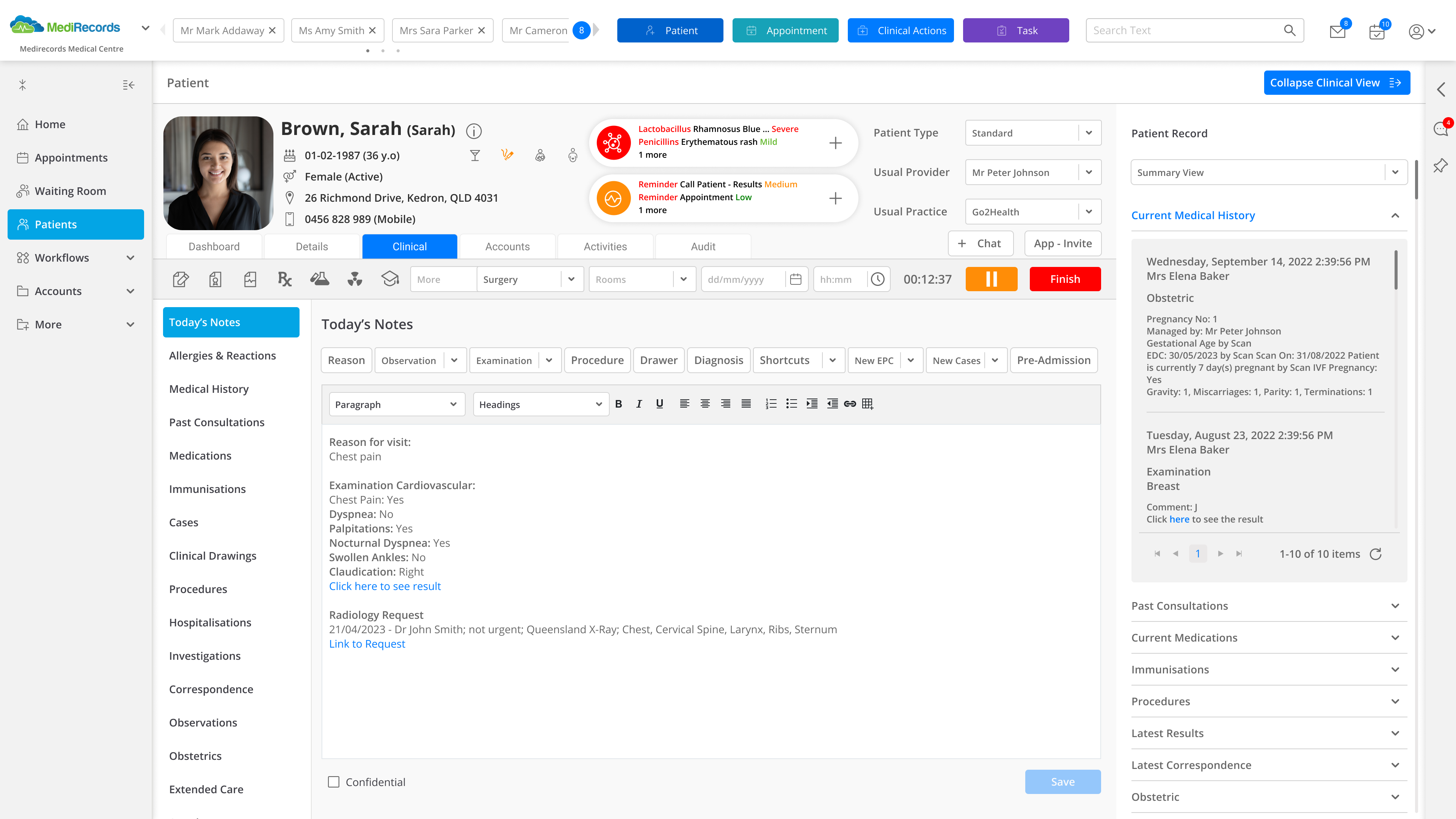 Prescribe and refer, create management plans, order lab requests and much more as you seamlessly and efficiently consult with your patient.
Speed up note-taking by creating your own personalized shortcuts and have all clinical actions automatically recorded in your notes.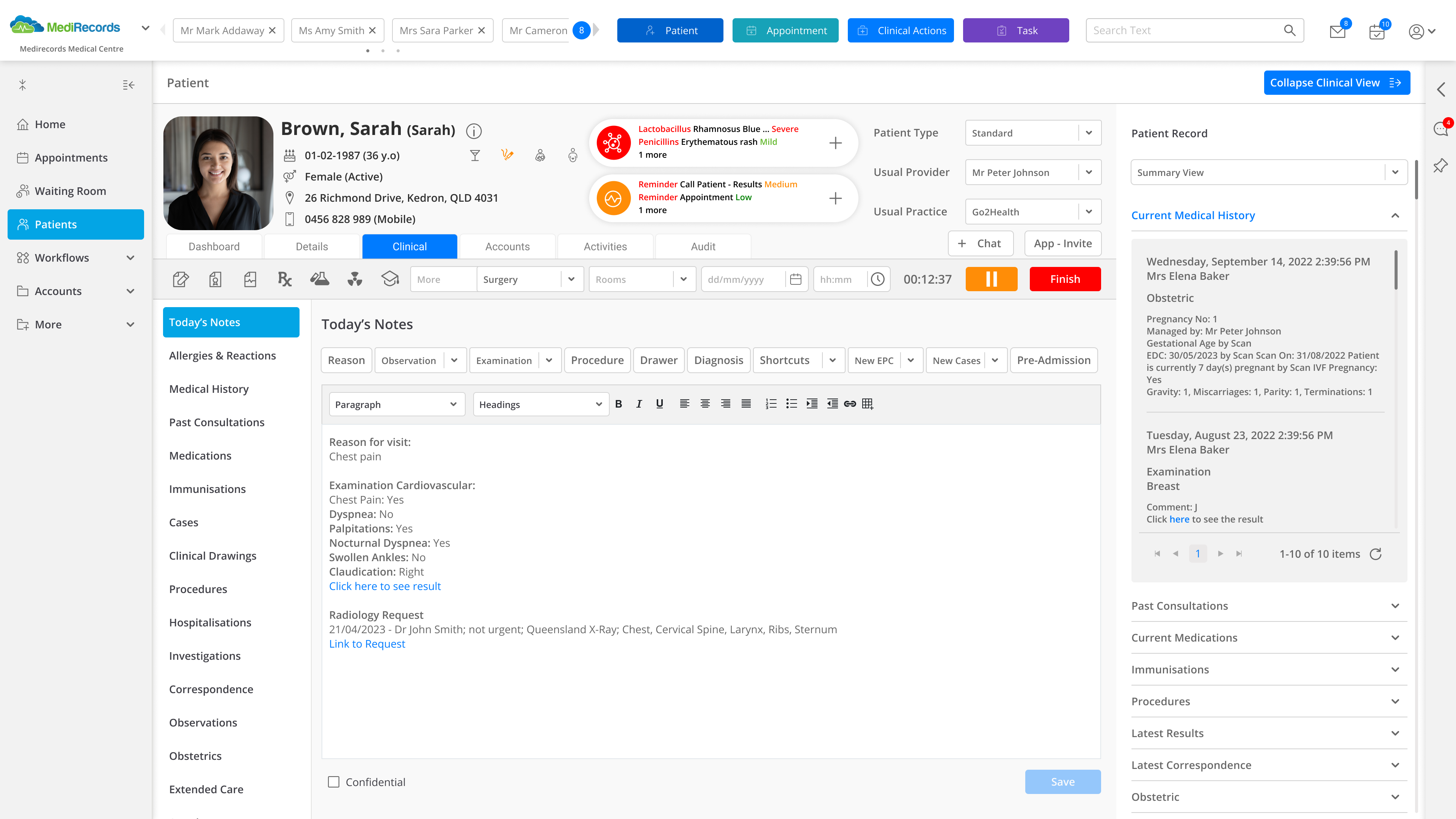 Simplify data entry by using any of our 20+ clinical specialty template forms.
Our templates are eHealth coded and can interact with the patient clinical record.
Results are then recorded in your consultation notes, with observable measures automatically added as graphable variables.
View our range of clinical templates here: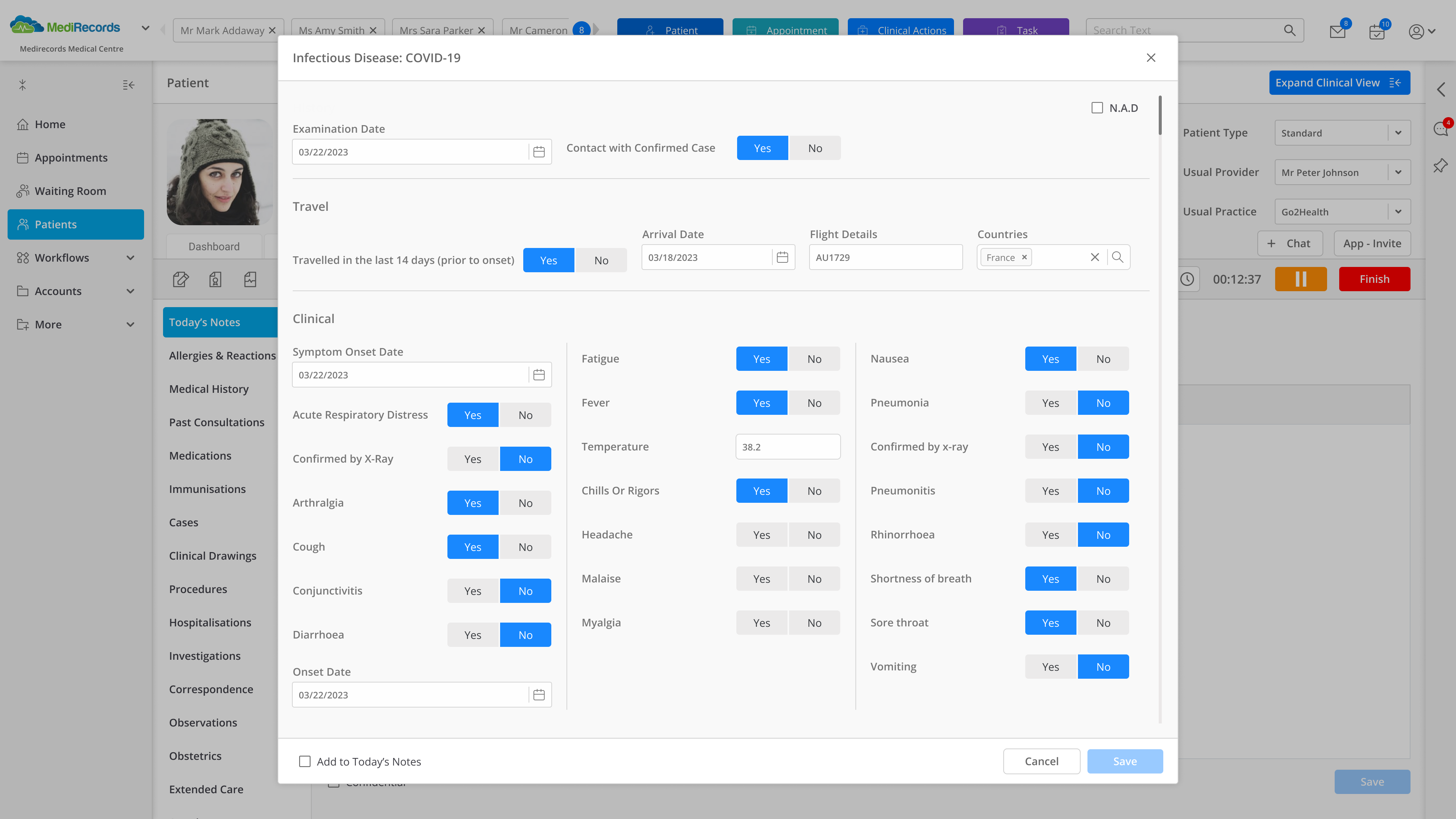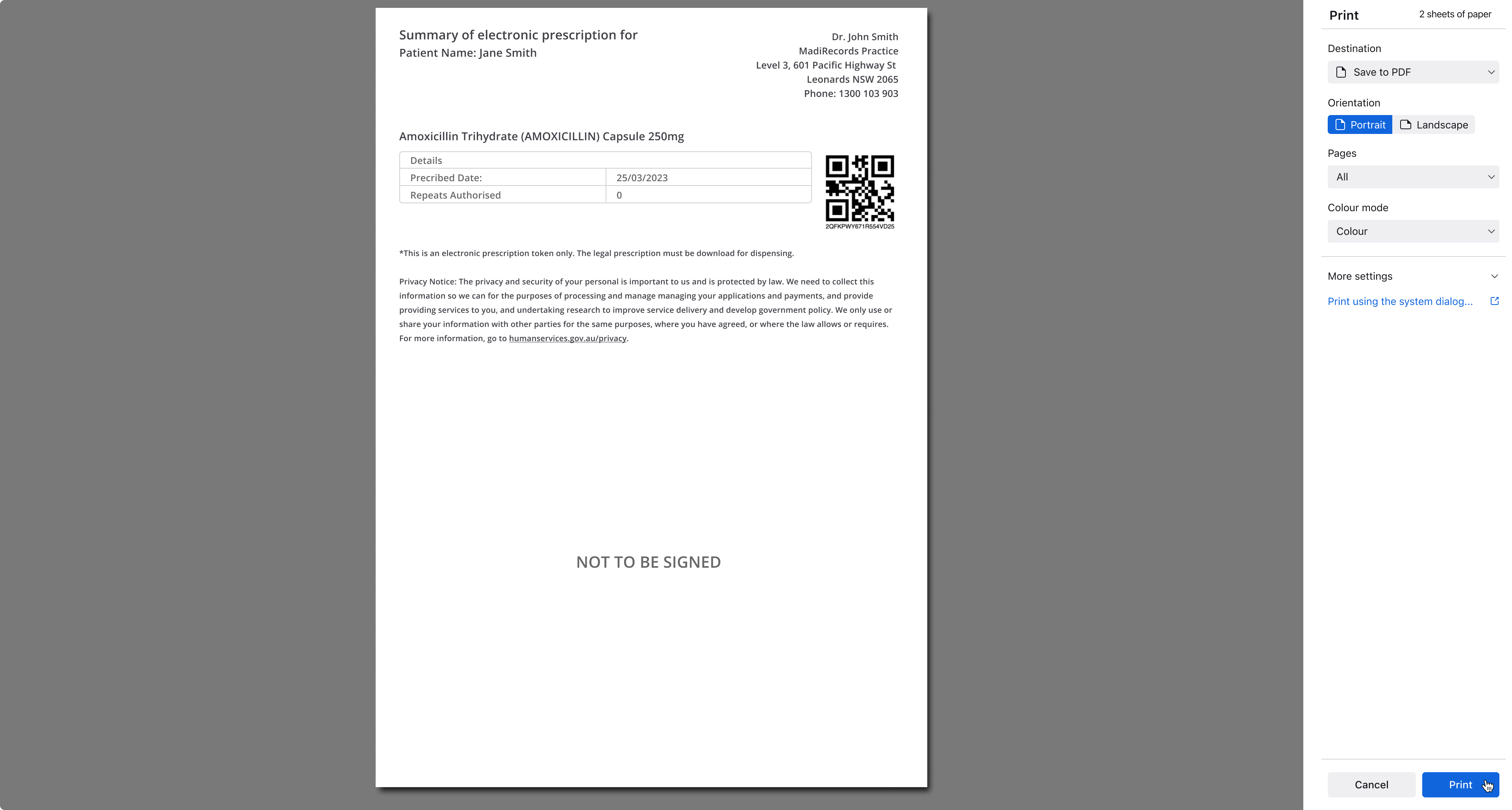 Generate requests to pathology and radiology labs, create grouped requests and receive results from directly within MediRecords.
You can also pre-build pathology and radiology pro-formas for immediate use.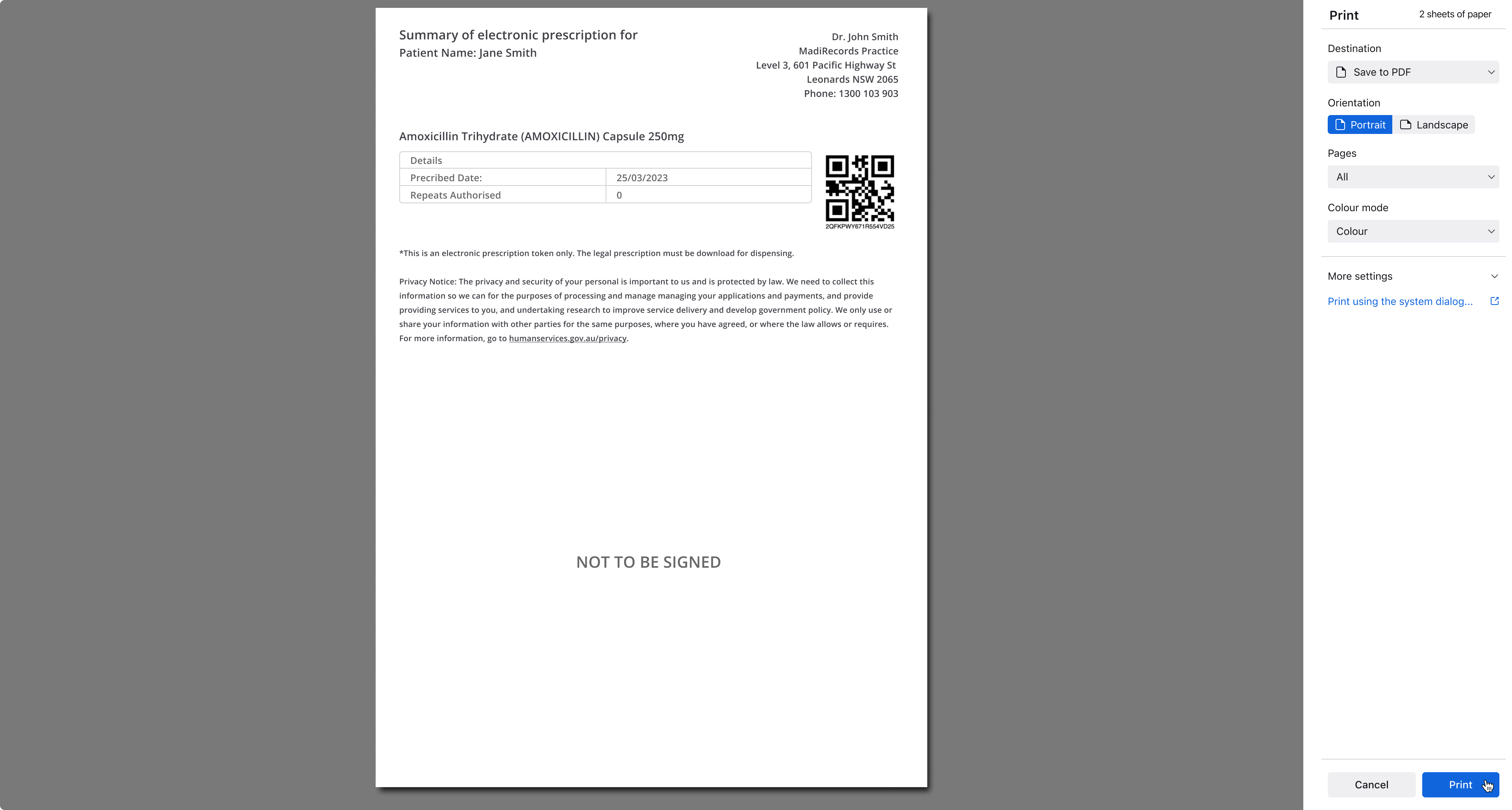 MediRecords is integrated with more than 90% of Australia's medical secure messaging vendors.
This includes Healthlink and Medical Objects for sending and receiving patient data securely.
Other integrations include: Clinical Labs, MQ Link and Fetch.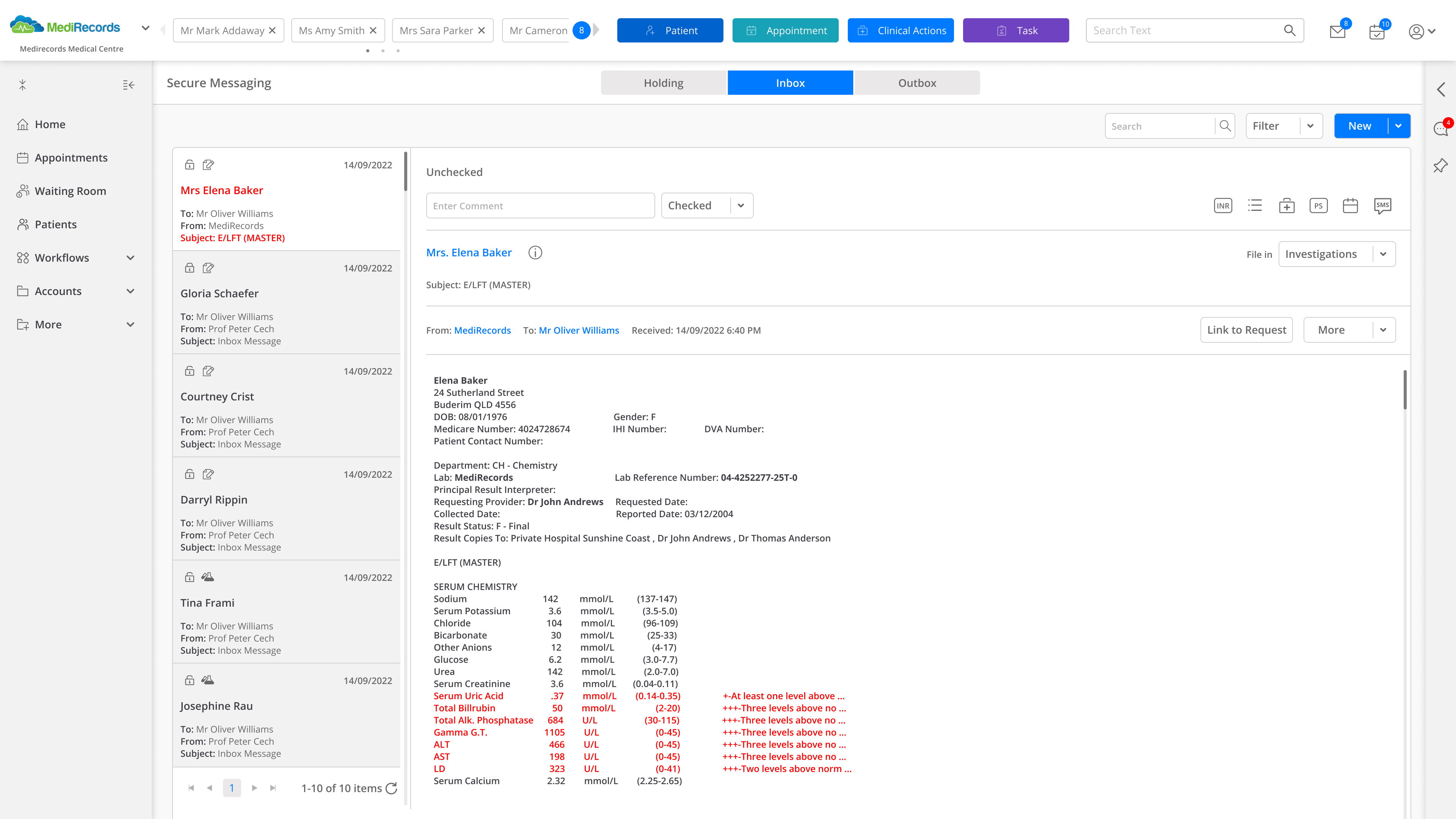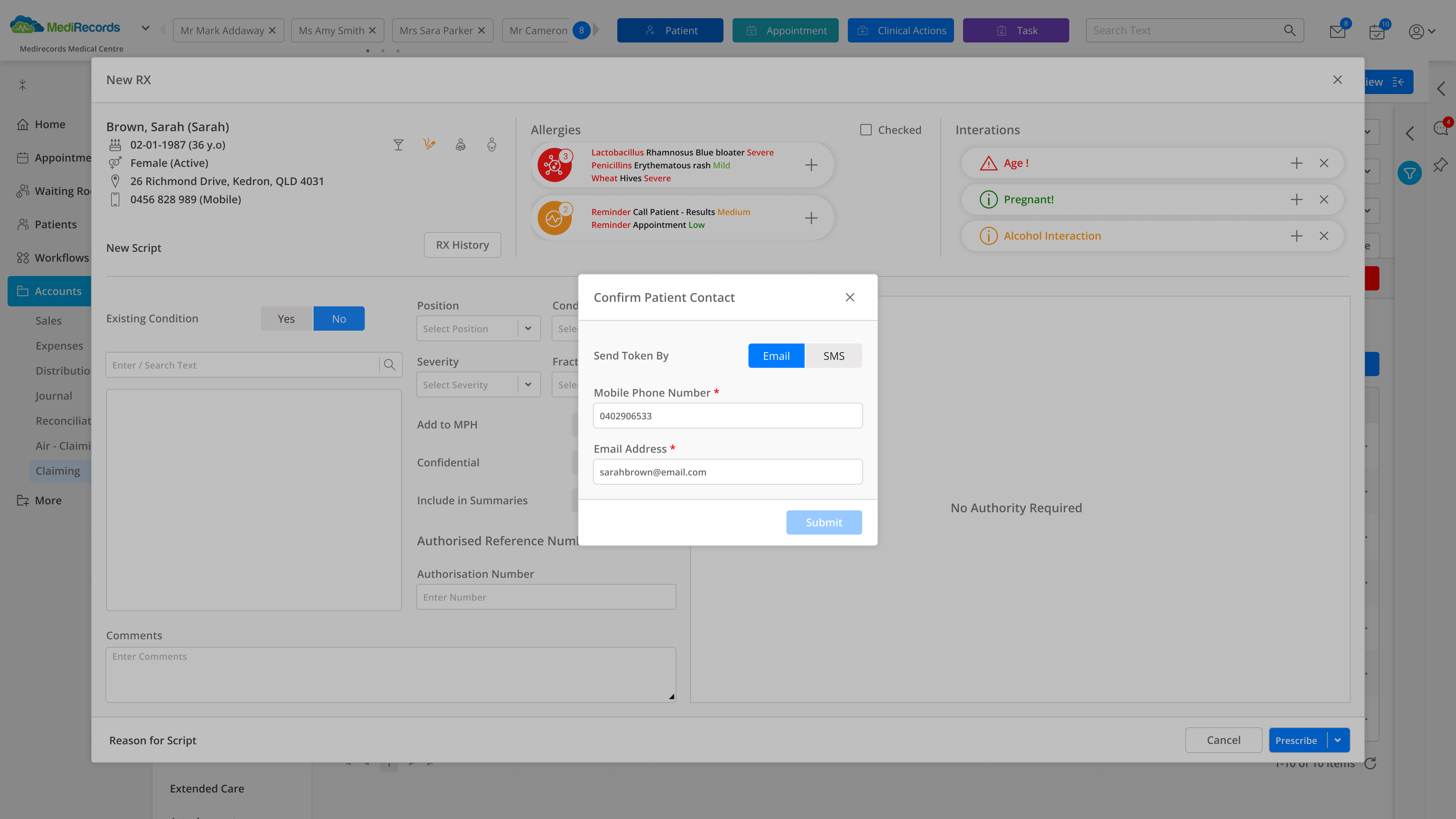 The specially designed MediRecords prescribing module supports OTC, Non-PBS, PBS, Authority Scripts and Custom Recipes.
You can prescribe with confidence thanks to our Clinical Decision Support algorithm and prescription alerts..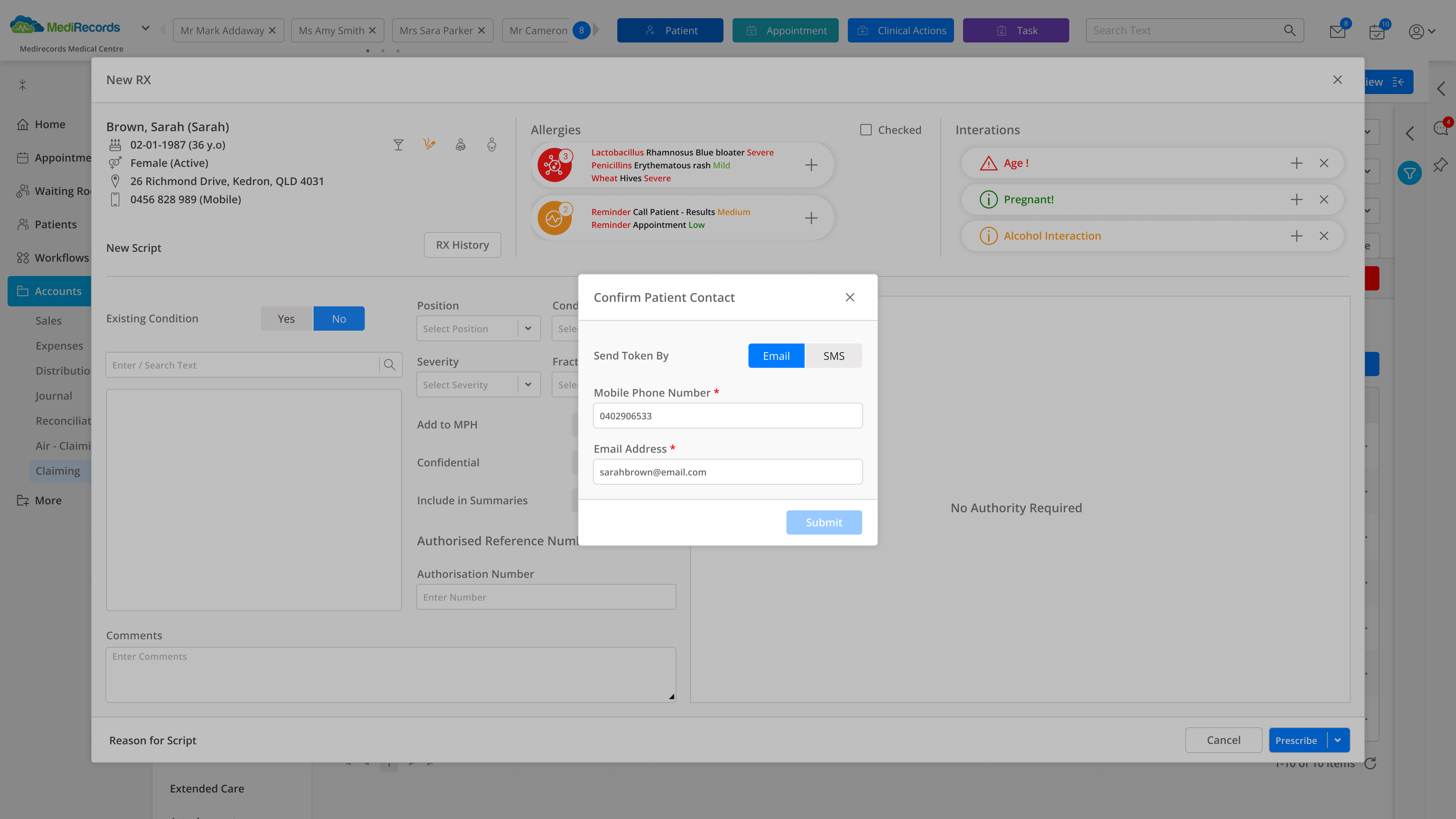 Corresponding and referrals
With MediRecords you can manage your own library of letter templates, both free form and PDF.
Alternatively you can make use of our library of pre-existing templates including care plans, medical certificates, health summaries and referrals.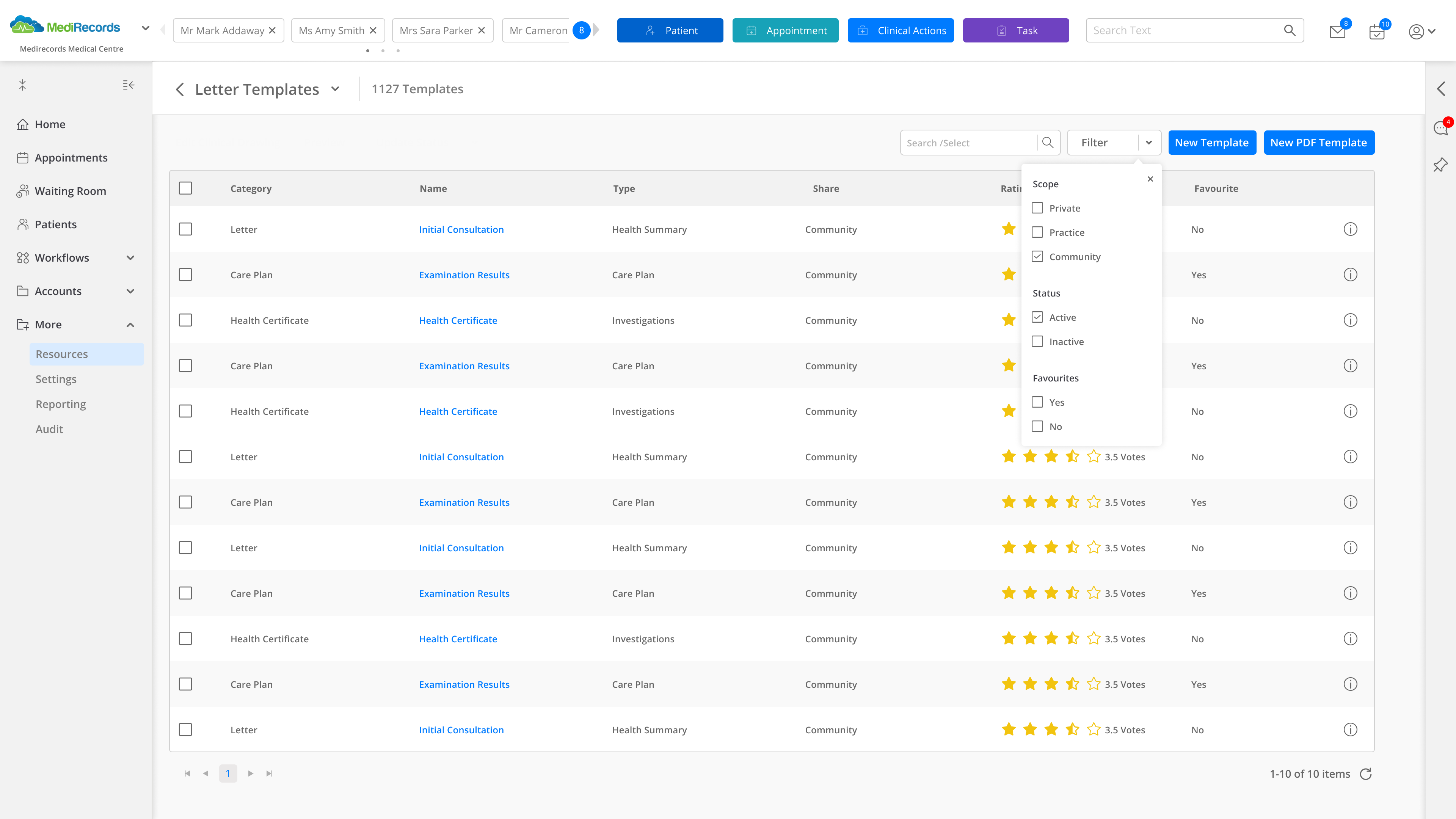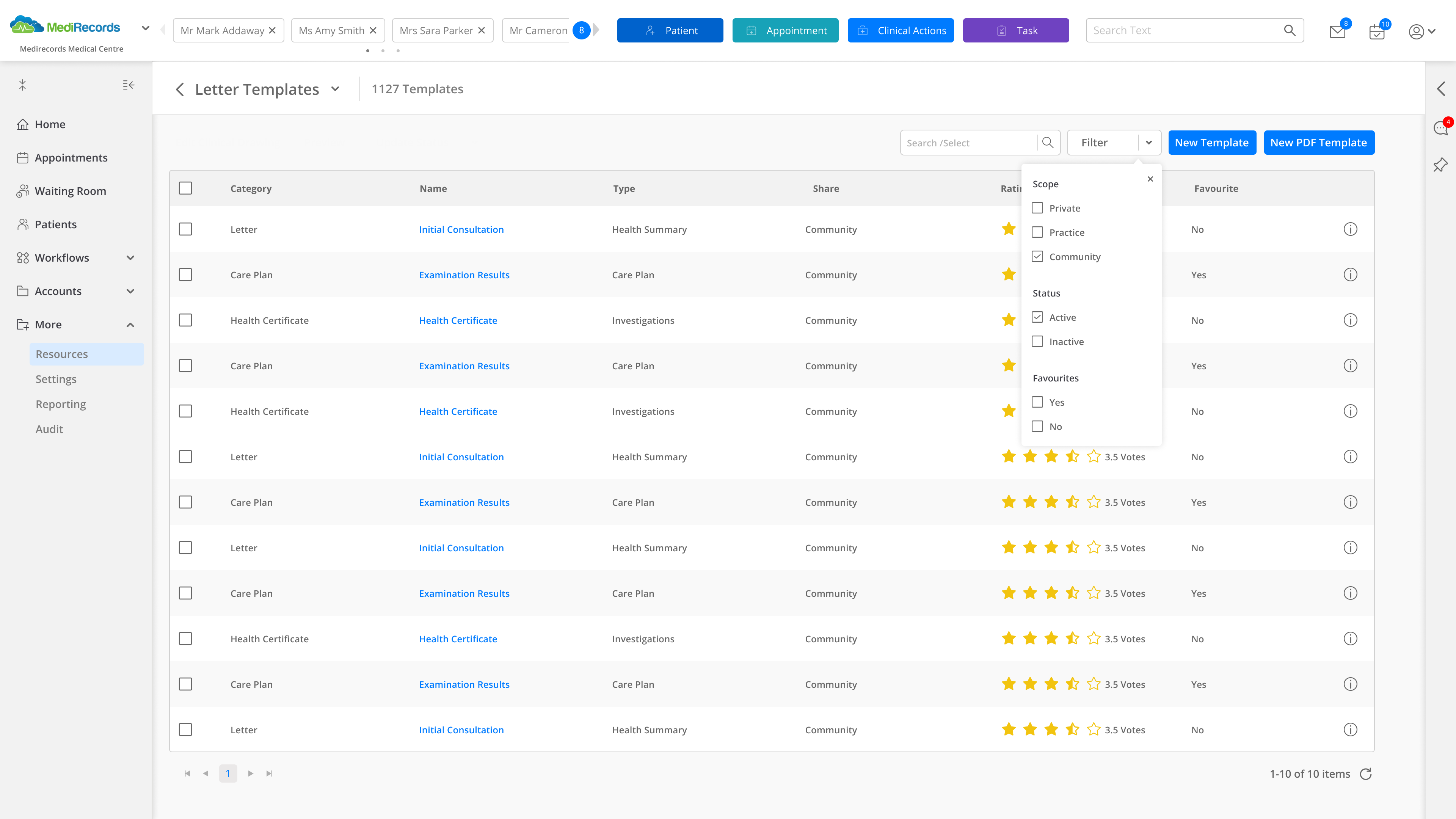 Contact us for more information now
Complete the form below and a member of our team will be in touch.