April 1, 2020
Product Updates
MediRecords & Healthdirect Australia delivers the National Coronavirus Helpline

Matthew Galleto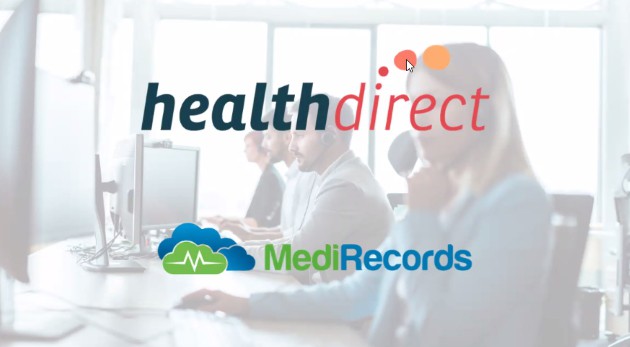 MediRecords & Healthdirect Australia delivers the National Coronavirus Helpline
·         Healthdirect Australia set up the Australian Government's National Coronavirus Helpline.
·         MediRecords technology enabled the build of a bespoke call centre management solution.
·         New management model centralises and standardises data from multiple call centres in order to meet high caller demand.
We are delighted to announce that MediRecords was chosen by Healthdirect Australia to provide the clinical administration system behind the National Coronavirus Helpline.
The National Coronavirus Helpline is an integral part of the Australian Government's response to the Coronavirus (COVID-19) pandemic. The helpline was directed to rapidly scale-up in March 2020 to become a go-to source of truth for the public during a time of significant change and high anxiety.
The scale-up required Healthdirect Australia to quickly add hundreds more staff to the helpline, calling on call centre providers from around the country to meet demand. To achieve this, Healthdirect Australia needed a service provider agnostic call centre management platform.
A
fast and scalable response
Healthdirect Australia's Chief Technology Officer, Grant Sayer, says, "We quickly realised that scaling up the service to meet the capacity of calls we were expecting would involve a total rebuild of the telephony and data management system.
"Under normal circumstances building a new telehealth service would take a few months, but we really only had a few days. The new service needed to be standardised so that a panel of call centre providers could use it, have shared access to encounter records and we could leverage consistent data, and it needed to be centralised so we could manage it effectively.
"With over a decade of experience in delivering health helplines, we had a good idea of how the new model could be set up and we knew that we needed to call on the expertise of key industry partners MediRecords, VoiceFoundry, and Amazon Web Services (AWS) technology to make it happen in time," he said.
MediRecords and Healthdirect Australia were able to move very quickly, standing up a robust and scalable telehealth service which managed clinical and general calls in just one weekend.
The technology solution
MediRecords technology and AWS enabled the build of the bespoke call centre management solution for the National Coronavirus Helpline. It is delivered through Amazon Connect which provides a cloud-based telephony system and contact routing.  
MediRecords provided the clinical administration system, which we quickly set-up to fit the specifications of the helpline through a seamless integration with Amazon Connect. MediRecords acts as the database for information collected by call handlers on each call.
"The electronic health record system provided by MediRecords enables our call handlers to record up-to-date, relevant clinical encounter information from each caller. From the start, this de-identified data has been a source of valuable information to provide to the government as they continue to deal with COVID-19," says Grant Sayer.
Founder and CEO of MediRecords, Matthew Galetto, said, "Integrating a call telephony system with an electronic health record system configured with COVID-19 encounter response forms within a few days was only possible because of the collaborative working relationship between AWS, Voice Foundry, and MediRecords led by Healthdirect."
"Bringing together expert organisations enabled the service to be delivered on time to support the Australian government and the worried public during a difficult time," Mr Sayer concluded.
About Healthdirect Australia
Healthdirect Australia is a national, government-owned, not-for-profit organisation delivering a range of telehealth services to provide every Australian with access to trusted health information and advice, when and where they need it.
About MediRecords
MediRecords is an Australian owned provider of cloud-based electronic medical record and practice management systems. Founded in 2014, their clients range from individual GP and specialist practices to enterprise scale healthcare providers across Australia.
Available for interview:
·         Grant Sayer, CTO, Healthdirect Australia
·         Matthew Galetto, Founder and CEO, MediRecords
Looking to stay updated with the latest from MediRecords?
Sign up to the newsletter
Latest posts by Matthew Galetto
(see all)