MediRecords joins VMware Standard Technology Alliance Partner Program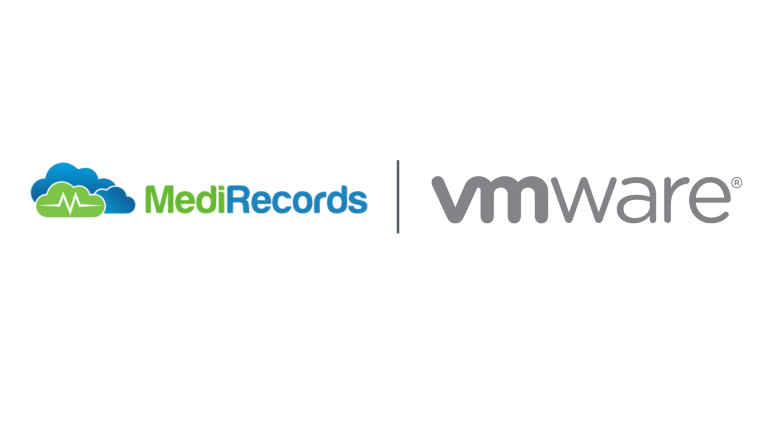 Matthew Galleto
MediRecords joins VMware Standard Technology Alliance Partner Program
We are delighted to announce that MediRecords is now a VMware Standard Technology Alliance Partner and validated to run on VMware Tanzu Kubernetes Grid Integrated Edition (TKGI).This is a fantastic achievement for our team, but many of our customers will be wondering "what does this actually mean for us?"
Put simply, it means our software can run anywhere. Clients can implement MediRecords on-premises, in the cloud (via Google, Microsoft Azure or Amazon Web Solutions), or as a hybrid-cloud solution. And of course, we will still provide clinical practice management software to thousands of clinics in Australia through our cloud-based offering.
VMware Tanzu Kubernetes Grid Integrated Edition enables clients to deploy and run their clinical practice management software as a containerized workload across private and public clouds. The flexibility of Kubernetes allows our clients to simplify the management of services and infrastructure in a highly scalable, highly available way so they can focus on running their practice.
"Our partnership with VMware as a Technology Alliance Partner provides even greater flexibility to our customers," said Matthew Galetto, MediRecords founder and CEO. "We have an excellent track record when it comes to enterprise-scale projects, rolling out Australia-wide solutions to thousands of users in a matter of days."
With VMware Tanzu Kubernetes Grid Integrated Edition, larger enterprises can maintain their IT investments to deploy MediRecords on existing on-premises infrastructure or leverage the greater flexibility of running their practice management solution on a public or hybrid-cloud. MediRecords has invested heavily in the development of operational capability, infrastructure as a code, automation and testing to support businesses when implementing their practice management solution as a containerized workload.
Our partnership with VMware will specifically benefit our enterprise and government customers with existing IT infrastructure investments that they want to deploy their MediRecords solutions on. For smaller clinics, MediRecords will continue to provide cloud-based practice management systems to thousands of users in GP, Specialist and Allied Health practices. These products offer a turnkey solution for small to medium sized practices and larger corporate groups that are growing their businesses. Customers benefit from the speed & scalability offered by a true cloud application offered as Software as a Service.
About MediRecords

MediRecords is an Australian owned provider of cloud-based electronic medical record and practice management systems. Founded in 2013, their clients range from individual GP, specialist and allied health practices to enterprise scale healthcare providers across Australia.
For more information contact matthew@medirecords.com.
VMware is a registered trademark of VMware, Inc. in the United States and other jurisdictions. All other marks and names mentioned herein may be trademarks of their respective companies.


Matthew Galleto
Looking to stay updated with the latest from MediRecords?
Sign up to the newsletter