Rural Mental Health Conference 2023: Insights from MediRecords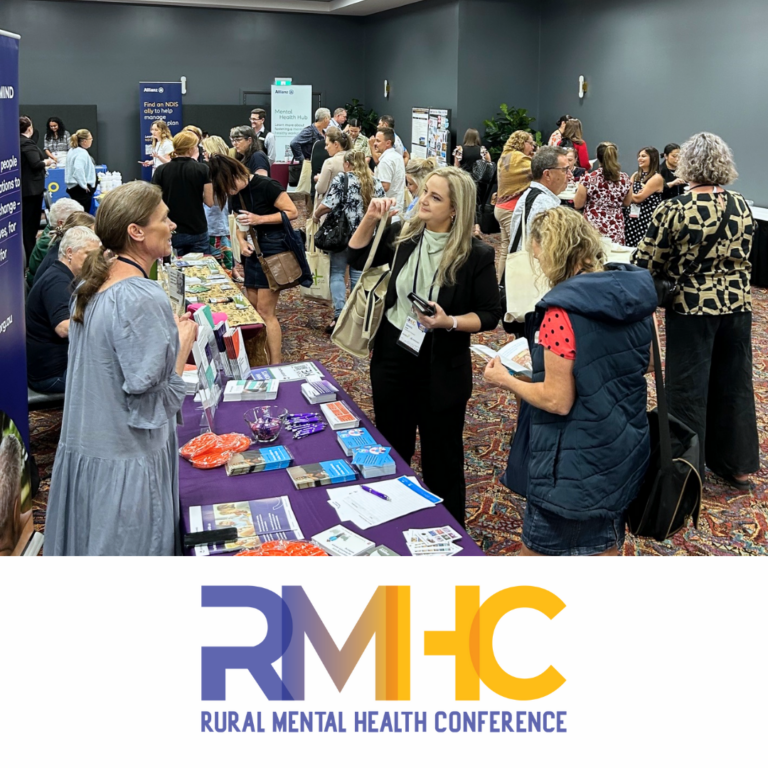 Peer-support workers are the future of mental-health service provision, including in rural Australia, where the need is among the highest and access to services among the lowest, the Rural Mental Health Conference was told this week.
Also, the conference heard that talking openly about mental ill health and suicide is essential to reduce stigma, increase understanding and activate prevention initiatives in communities.
MediRecords was an industry sponsor for the conference in Albury, which was attended by mental health professionals, researchers, advocates and others.
Conference co-chair Professor Russell Roberts, of Charles Sturt University and the Manna Institute, opened the conference by dispelling the oft-made claim that rural towns were dying. In fact, they have been growing for 20 years, boosted further by an increase in relocation to rural Australia during the pandemic, he said.
Speakers highlighted workforce challenges including recruitment and retention, and low mental-health literacy, compounded by the housing crisis for people willing to move and live rurally.
"Peer support workers are the future of mental-health service provision," said
Dr Chris Maylea, Associate Professor of Law at La Trobe University.
Also, he argued that inadequate mental-health services for rural Australians was a breach of human rights.
"Sub-par services because someone lives in a rural area – we should call that a human-rights violation, not a geographic disparity."
Mental Health Australia CEO Carolyn Nikoloski called for a national human-rights act – one that embedded mental health into human rights.
Other themes from the conference included:
MediRecords is a cloud-hosted electronic health record and client management platform with industry-leading options for secure data sharing. MediRecords supports a broad range of telehealth care providers, including the Victorian Virtual Emergency Department.
Looking to stay updated with the latest from MediRecords?
Sign up to the newsletter