Product update:
Consult & Consent
File Upload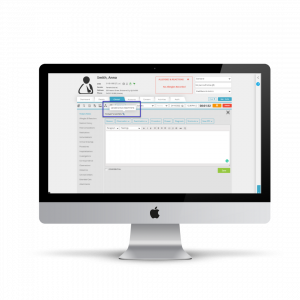 Attach consultation or consent documents to a patient record
within MediRecords today!
MediRecords has recently released a file upload function for practices that wish to attach consultation or consent documents to a patient record. The upload function can store files of many types for capturing consent or consultation documentation.
This feature will mean you can ensure important patient information is captured and attached to their patient record, such as:
Uploading hand-written patient consult notes for providers who prefer analogue note-taking.

Attaching any auxiliary information related to a patient's consultation that may have been generated outside of MediRecords.

Upload a signed consent form to the relevant consent record, to keep the documentation together and secure.
Files can be uploaded to the consultation via the clinical tab by clicking the paperclip icon beside Today's Notes heading in the main panel and following the upload instructions. There is also a new Attachments tab on the side panel, which can be used to look for and view attachments made to a consult.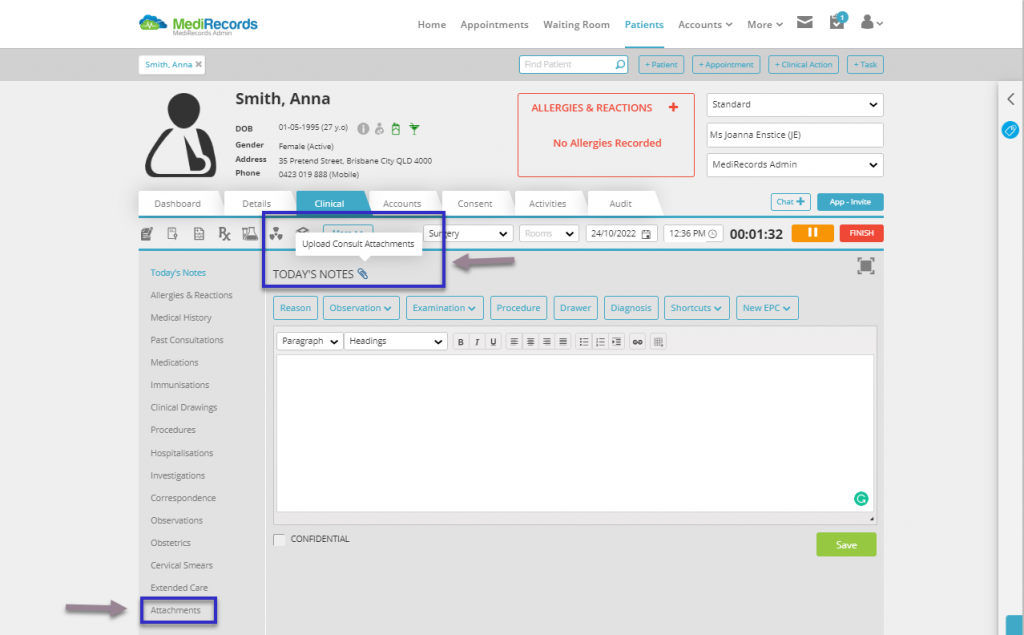 The Consent module now includes a file upload function where you can easily upload the documentation when creating a new type of consent.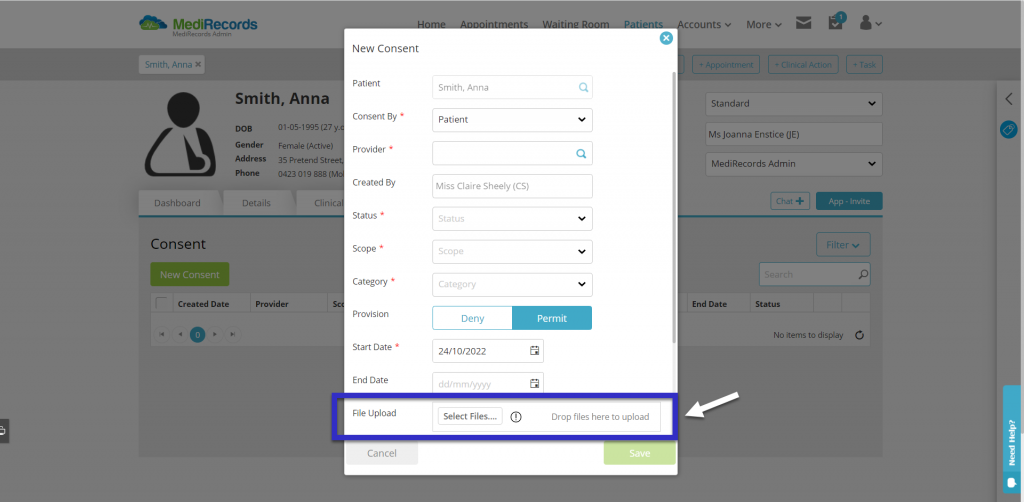 For full information and step-by-step instructions on using MediRecords Consult & Consent File Upload functionality, please view our Knowledge Base articles below or contact our friendly Support team.
All new customers are welcome to book a demonstration to learn how MediRecords can support your organisation today.
Looking to stay updated with the latest from MediRecords?
Sign up to the newsletter