Innovation that takes the stigma out of STI testing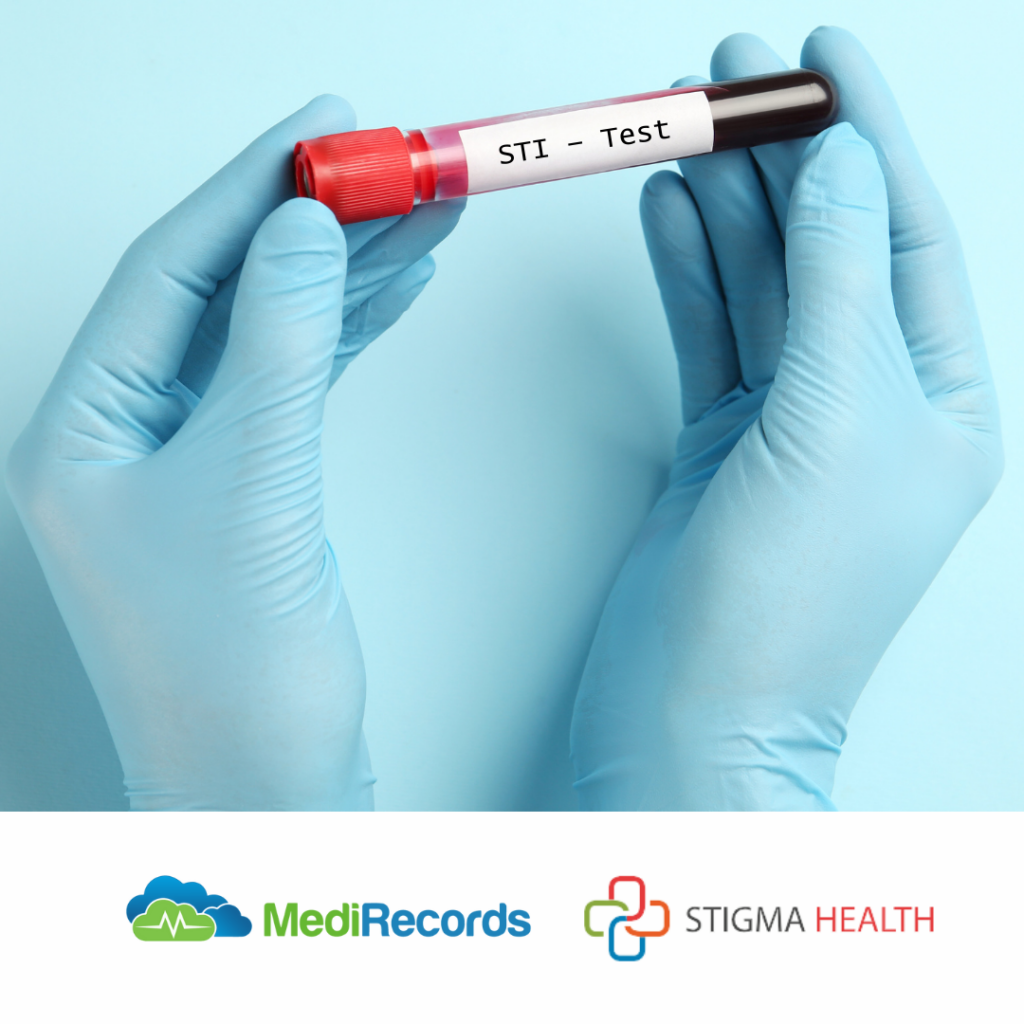 Approximately 30,000 Australians are using a revolutionary service that saves them from awkward face-to-face conversations with doctors about sexually transmitted infections
The service, Stigma Health, is part of Australia's largest sexual health network specialising in online STI testing. And it uses MediRecords for patient records, appointment management, Medicare claiming and more.
Stigma Health eliminates embarrassment by removing the need for in-person clinical consultations and allowing consumers to get a non-confrontational STI-test pathology referral online then take it to any of the 10,000 pathology collection centres Australia-wide.
Australian data shows that one in 25 people aged 15-29 had chlamydia in 2021, but fewer than one third received a diagnosis. Additionally, 2,630 Australians are unknowingly living with HIV. Reluctance to be tested is likely to contribute to these statistics.
Stigma recommends STI testing whenever people have a new sexual partner — or every three months.
Founders James Sneddon and Dr. Mitchell Tanner believe strongly in the power of new technology for the greater good.
"We use MediRecords as it is a cloud solution, which is fantastic for our remote workforce," the CEO, Mr Sneddon, said.
"Further, the MediRecords app is the most secure way to communicate and share results with our patients.
"The SMS-on-demand feature is also a fantastic communication/notification tool."
Stigma Health has recently introduced telephone and video appointments.
"We are managing these with MediRecords appointments and the COVIU video platform, Mr Sneddon said.
"These appointments also carry Medicare claiming, which is simple with the MediRecords platform."
"In my role as CEO of our group of clinics, MediRecords allows me operational transparency to understand our capacity, our efficiency and, best of all, our outcomes.
 "MediRecords' facilitation of APIs and working towards keeping their system open and able to integrate is of huge value to our organisation," Mr Sneddon said. 
In a world first, Mr Sneddon and Dr Tanner have also started harm-minimisation telehealth testing service for users of anabolic androgenic steroids (AAS) & performance and image-enhancing drugs (PIEDs).
Also supported by MediRecords software, the service, Roidsafe, is a legal, judgment-free platform.
"Many steroid users rely on ad-hoc information from other users within their community," the site noted.
"Regular Roidsafe testing gives you insight into how your body functions pre, during and post-cycle, so you can make informed decisions."
It tests liver and kidney function, cholesterol levels and a range of hormone levels.
"Our platform is 100% confidential and more affordable than making multiple visits to your GP to gain a referral, plus follow–up appointments to get your results," Roidsafe stated.
"Getting tested with us is easy. We deliver your online referral, you get tested at a local pathology clinic, and your results will be sent securely to your mobile phone."
Read more about Stigma Health on their website. 
Looking to stay updated with the latest from MediRecords?
Sign up to the newsletter