A thank-you message from our CEO & Founder, Matthew Galetto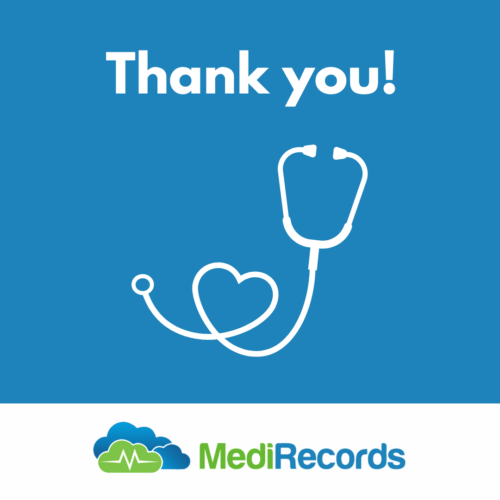 Matthew Galetto, CEO & Founder
In what has been an incredibly challenging year for healthcare workers, I would like to say thank you, on behalf of MediRecords, to all our customers who have played such a key role providing health care during these unprecedented times.
If there has been one positive to come out of such a difficult year it is perhaps the changes to the MBS that have delivered improved access to healthcare to their regular GP for so many people. The pandemic has forced the need for new models of remote and virtual care, highlighting the importance of the next generation of digital health technology. Technology that is based on industry standards and interoperable through cloud technology. Robust technology that is reliable to access, regardless of the healthcare setting, be it acute, secondary, or primary. We have been privileged to work with our all our partners and customers supporting their response to COVID-19 during 2020. 
The ability to react and pivot has been a common theme this year. This was most evident when MediRecords was selected by Healthdirect to provide the clinical platform underpinning the National Coronavirus Helpline. I'd like to thank and congratulate not just our team, but also our partners at Healthdirect, VoiceFoundry and AWS for their incredible rapid response to public need, that saw us roll out a solution to thousands of users in a matter of days. And in a year where we have all been personally tested more than we could have predicted, we are privileged to have begun supporting The Blackdog Institute, as they lead the way in mental health research and support.  
Closer to home, I am delighted our team have continued their excellent work supporting the day-to-day operations of our customers and further developing the MediRecords platform in response to customer feedback and industry need. Highlights include the greatly expanded functionality for specialists, integrations with technology partners that improve the utility of our products and aiding our General Practice users to be even more efficient in delivering care from the clinic or via telehealth. 
The MediRecords team has rapidly expanded this year to meet an increasing need for digital health technology that is reliable, effective and supports existing and new models of care. Across Sydney and Brisbane our team has doubled in size this year, and this growth shows no sign of slowing down as we continue into 2021. An expanded team will allow us to focus even more on our customer needs.
A cultural and industry wide shift is taking place in digital healthcare with regards to adoption of cloud technology. Whilst the pandemic may have pressed the accelerator, there is already a clear shift towards new models of virtual care that can only be serviced with modern technology, as evidenced by changes in funding models to drive the adoption of virtual health. Healthcare organizations will continue to have to pivot and adapt to new circumstances and require a configurable, adaptable, and scalable technology to enable this.  
The devastating news regarding recent outbreaks in NSW in what has already been a very difficult year, look set to continue into early 2021. However, with vaccinations scheduled from March next year we can be optimistic about the future. The way Australians have responded by adhering to social distancing requirements is tremendous, as has been our government's response. I am encouraged that the vaccination rollout will also be well executed and managed during 2021 allowing us to return to a 'new' normal.
On behalf of the MediRecords team I would like to extend our appreciation for the continued support of our customers.
Finally, a special call out to front line health workers who are keeping us all safe and well. We wish you a Merry Christmas and a Happy New Year. 

Matthew Galetto, CEO & Founder
Looking to stay updated with the latest from MediRecords?
Sign up to the newsletter