Product update:
Consent Module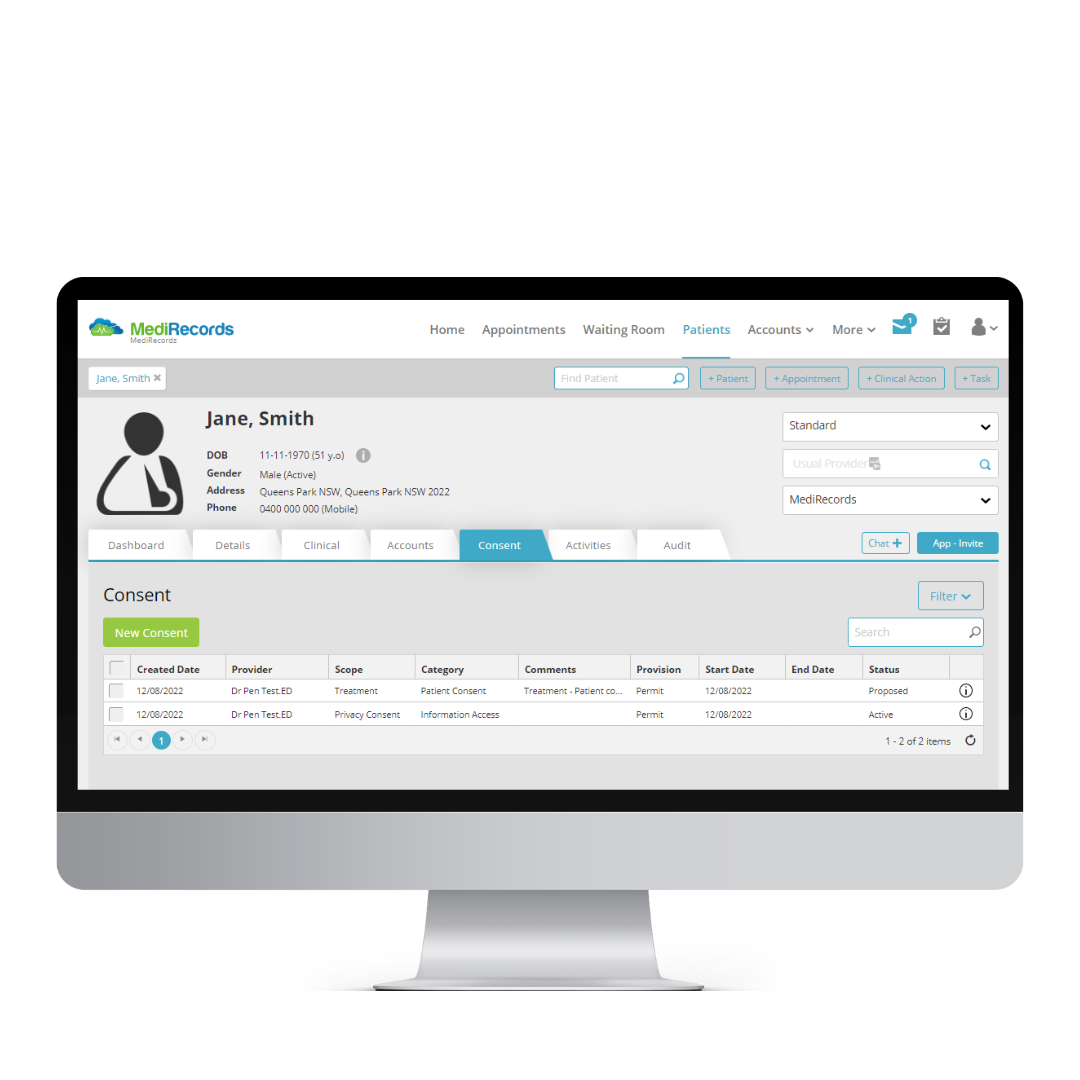 MediRecords is excited to announce another product update, the Consent Module.
The Consent Module addresses a critical need in healthcare – the need to capture and store electronic consent forms (and help make clipboards and paper-based questionnaires a thing of the past).
MediRecords' Consent Module has the flexibility to record consent for various procedure types or investigations. The Consent module is per-patient and used to capture and store the Consent type, scope, and associated documentation required (coming soon).
It shows exactly what the patient has provided consent for or rejected. This includes concepts such as Advanced Care Directives, information disclosure to third parties, acceptance of privacy policies and more.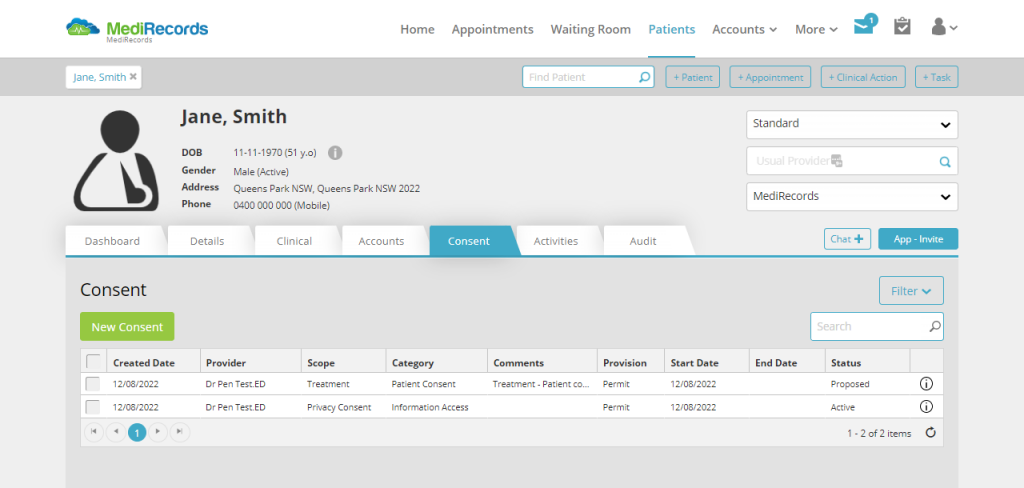 You can open this new feature via a new tab at the top of the patient record, for quick viewing access. Potential ways to use the Consent Module include:
New Patient Registration form – patients can sign consent for a practice to begin collecting their medical information

Advanced Care Directive – patient provides consent for their care if they become unable to make these decisions themselves

Procedural consent – Useful in pre-admission workflows – consent for upcoming procedures or treatment

Do Not Resuscitate – orders given by the patient not to resuscitate if they fall unconscious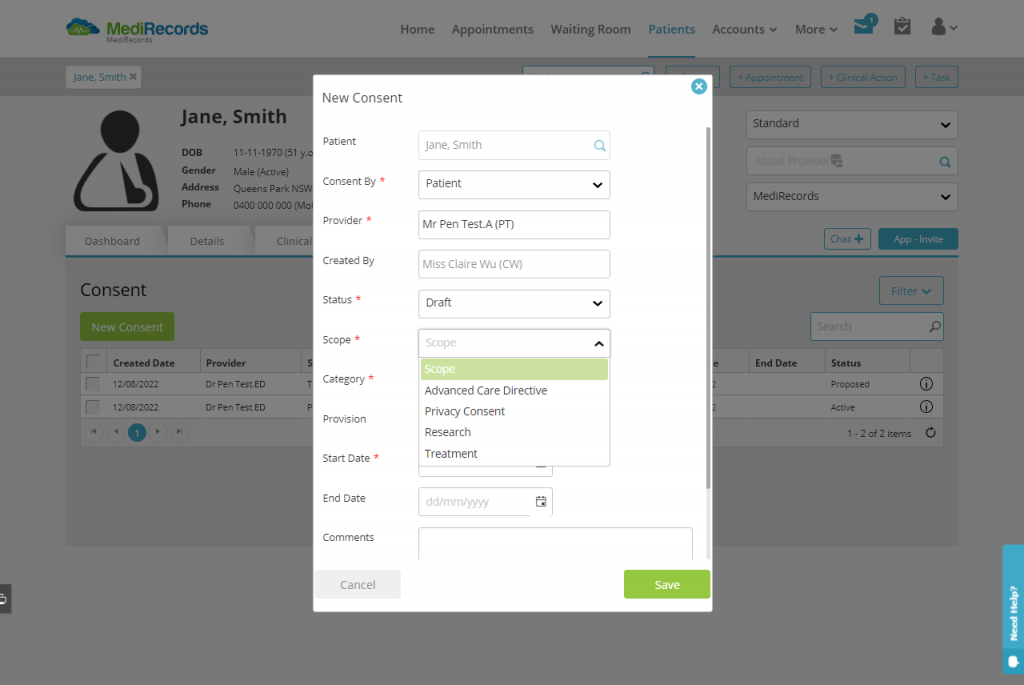 Future enhancements are imminent for this feature. In future releases you will be able to upload a Consent document directly to the Consent record, so that you can store paper consent forms along with electronic records.
To learn more about the Consent Module and how you can implement it for your business, please follow the link to our Knowledge Base articles below or contact our friendly Support team.
If you have feedback on our new feature, please reach out to your account manager. We would love to hear from you!
Consent Module Support Knowledge Base article
All new customers are welcome to book a demonstration to learn how MediRecords can support your organisation today
Looking to stay updated with the latest from MediRecords?
Sign up to the newsletter