Product update:
Work Lists &
User Groups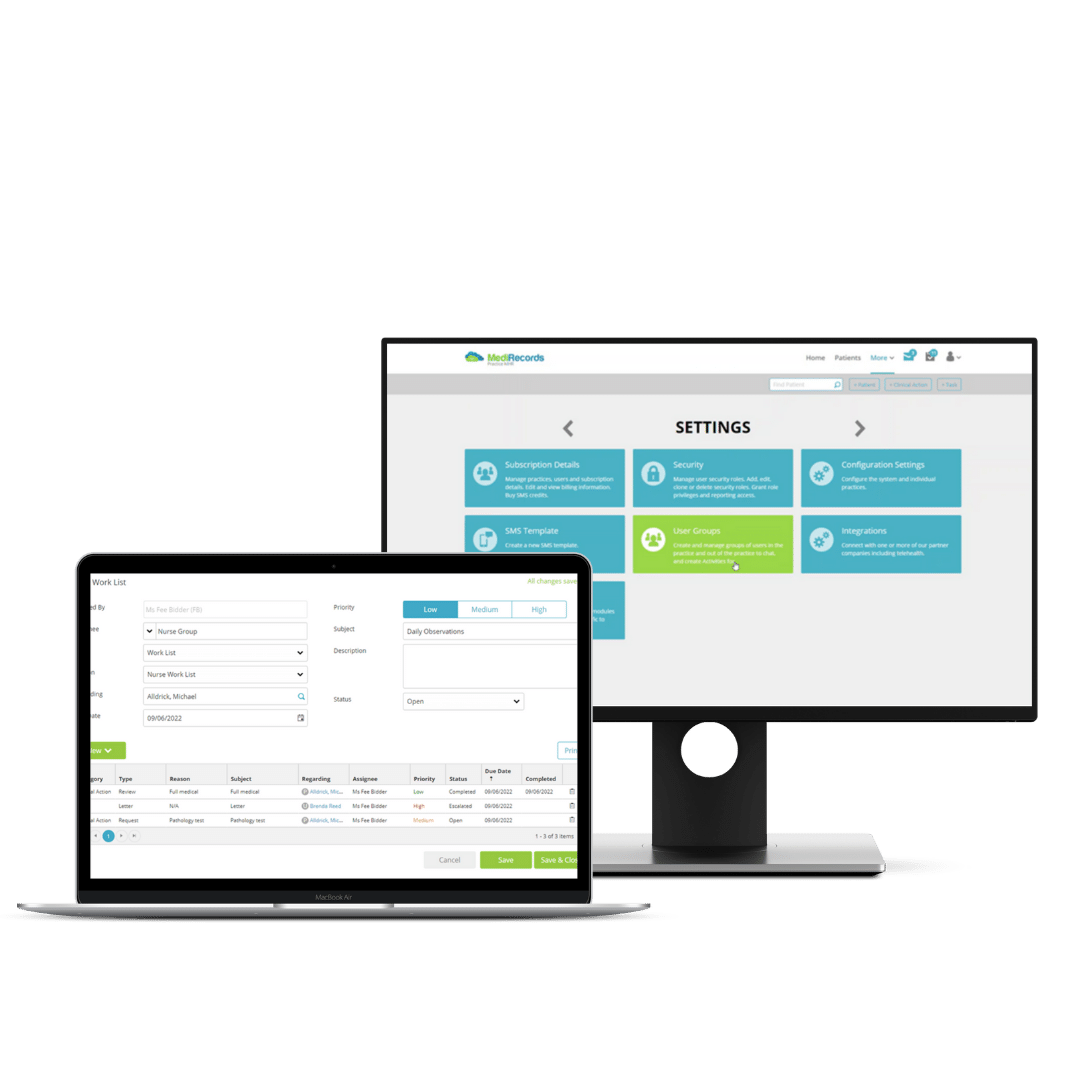 MediRecords launches Work Lists and User Groups
A lot of product development has been happening here at MediRecords, and we're excited to launch two new features with you – Work Lists and User Groups!
Works Lists and User Groups will assist staff in creating efficiencies across their day by helping them keep track of and set due dates for work items, and ensure tasks are completed on time. This feature will also allow staff to create work items for individuals or a group of their colleagues to complete.  
Through Work Lists, you can create a list of Tasks and Clinical Actions and then share the list with a group of users. When a Task or Clinical Action is marked as completed by someone in the user group, this will update the item for all users assigned to the group. 
Benefits: 
Keep track of work items in MediRecords, so other staff can assist if a colleague is absent.

 
Comprehensive medicolegal audit trail, storing activity records against a patient. 

 
Drive efficiencies in daily activities through setting due dates for Tasks, Clinical Actions and Work Lists, and receive notifications of upcoming work items that are due for completion.

 
Manage patient-centred workflows such as Care Plan-related tasks and other chronic disease management programs. 

 
Worklists:  
Work Lists allow you to create Tasks and Clinical Actions to track the ongoing care of single or multiple patients. Each activity is stored against the patient record, providing a comprehensive medicolegal audit for items related to patient care, both clinical and administrative.  
For example, if a nurse needs to make observations of multiple patients on a particular day, completing this via a Work List will streamline the process and ensure that each time the nurse updates a completed task, it will be saved against the patients' clinical record.  
Work Lists can also be printed as a day sheet of items to complete, making it easy for staff to work through their daily requirements.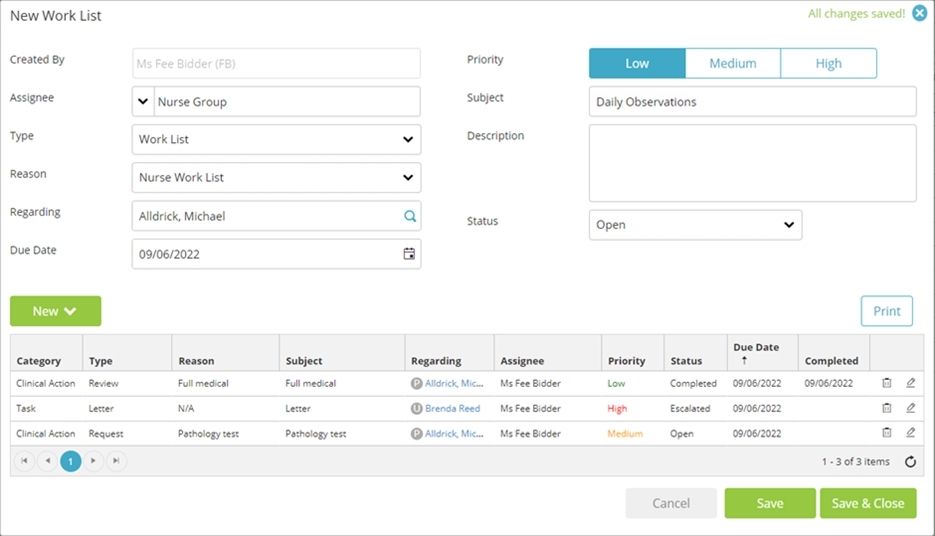 User Groups:  
Create groups of users to send Clinical Actions, Tasks, or Work Lists to multiple team members. For example, once set up, you can now send a task to all nurses at once, notifying all users in that group. When a user in that group updates the task, this will update the item for all users assigned to the group.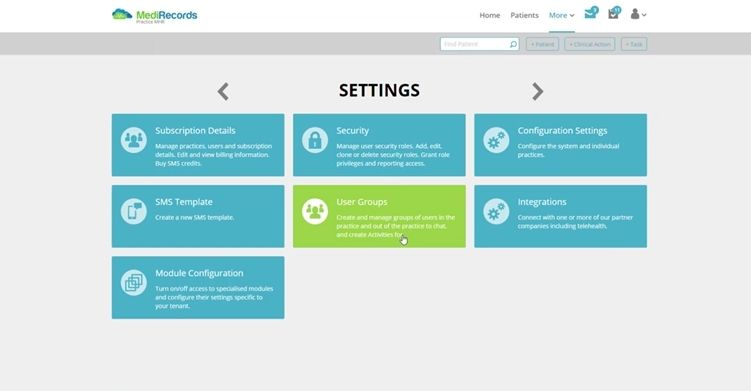 To learn more about Work Lists and User Groups and how you can implement them in your business today, follow the links to our Knowledge Base articles below or contact our friendly Support team. 
 We look forward to hearing how you're using this handy new functionality. 
Work Lists and User Groups Support Knowledge Base article links: 
 All new customers are welcome to book a demonstration to learn how MediRecords can support your organisation today. 
Looking to stay updated with the latest from MediRecords?
Sign up to the newsletter