Communication the
key to reducing
hospital readmissions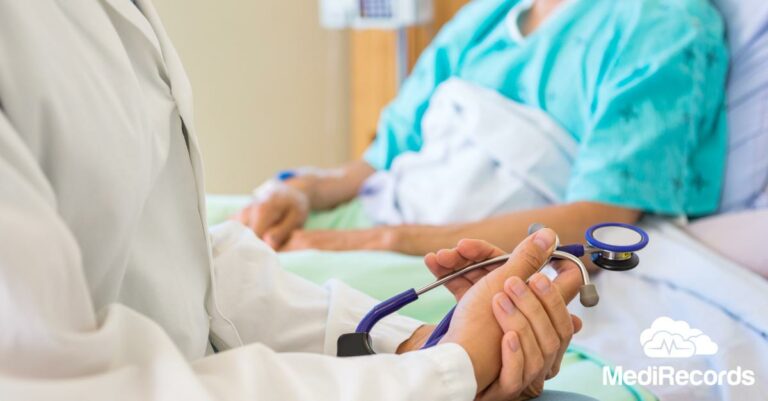 Can health tech help reduce hospital readmissions?
According to a global research review, telehealth and virtual wards can certainly make a difference.
The Deeble Institute — the research arm of the Australian Healthcare and Hospitals Association (AHHA) — reviewed international research on the role of primary care in reducing hospital readmissions.
In its Evidence Brief no. 24, the Institute says telehealth can be used to boost general practice involvement in hospital discharges and subsequent multidisciplinary virtual care, resulting in fewer unplanned readmissions.
Unplanned readmissions are associated with poorer health outcomes, dissatisfaction with healthcare, increased costs, and bed blockages.
The report highlighted research that showed improved communication and coordination of care between GPs, hospitals and/or pharmacists is effective.
"Effective interventions included … electronic tools to facilitate quick, clear, and structured (health) summary generation… use of electronic discharge notifications; and web-based access to discharge information for general practitioners," reported the Netherland's Hesselink and colleagues.
Virtual wards are another way to reduce risk of hospital readmissions and improve outcomes during hospital-to-home transition, with research indicating these can be effective with specific disease cohorts but less so with non-specific, complex diseases.
The Evidence Brief contrasted virtual wards with Hospital in the Home (HITH). HITH is a form of remote hospital inpatient care whereas virtual wards facilitate transition from hospital care to home care.
"Compared to HITH, virtual wards typically have a higher degree of interdisciplinary care coordination and review, are simpler in design and implementation, and have a broader scope of activities," The Deeble Institute reported.
"Transitional care is similar to virtual wards, but usually implemented within existing systems. Virtual wards typically require a completely new care pathway and potentially new organisations to manage its implementation."
MediRecords Connect provides FHIR (Fast Health Interoperability Resources) and API options for connectivity with hospital systems, including patient administration systems (PAS). MediRecords is deployed as an ePrescribing system at two Australian virtual emergency departments and as an outpatient billing and claiming system for Queensland Health. New functionality enabling multidisciplinary case management and inpatient care will be released later this year.
MediRecords is also integrated with the Coviu telehealth platform for streamlined virtual consultations.
Top three Technologies that reduce hospital admissions:
Further reading
'A wonderful day': telehealth to become permanent
Improving Patient Handovers From Hospital to Primary Care
Consumer adoption of digital health in 2022: Moving at the speed of trust
PARR++ is dead: long live predictive modelling
Impact of 'Virtual Wards' on hospital use: a research study using propensity matched controls and a cost analysis
Applying the Integrated Practice Unit Concept to a Modified Virtual Ward Model of Care for Patients at Highest Risk of Readmission: A Randomized Controlled Trial
Effect of post-discharge virtual wards on improving outcomes in heart failure and non-heart failure populations: A systematic review and meta-analysis
Looking to stay updated with the latest from MediRecords?
Sign up to the newsletter