MediRecords stepping
into outpatient clinics
at MQ Health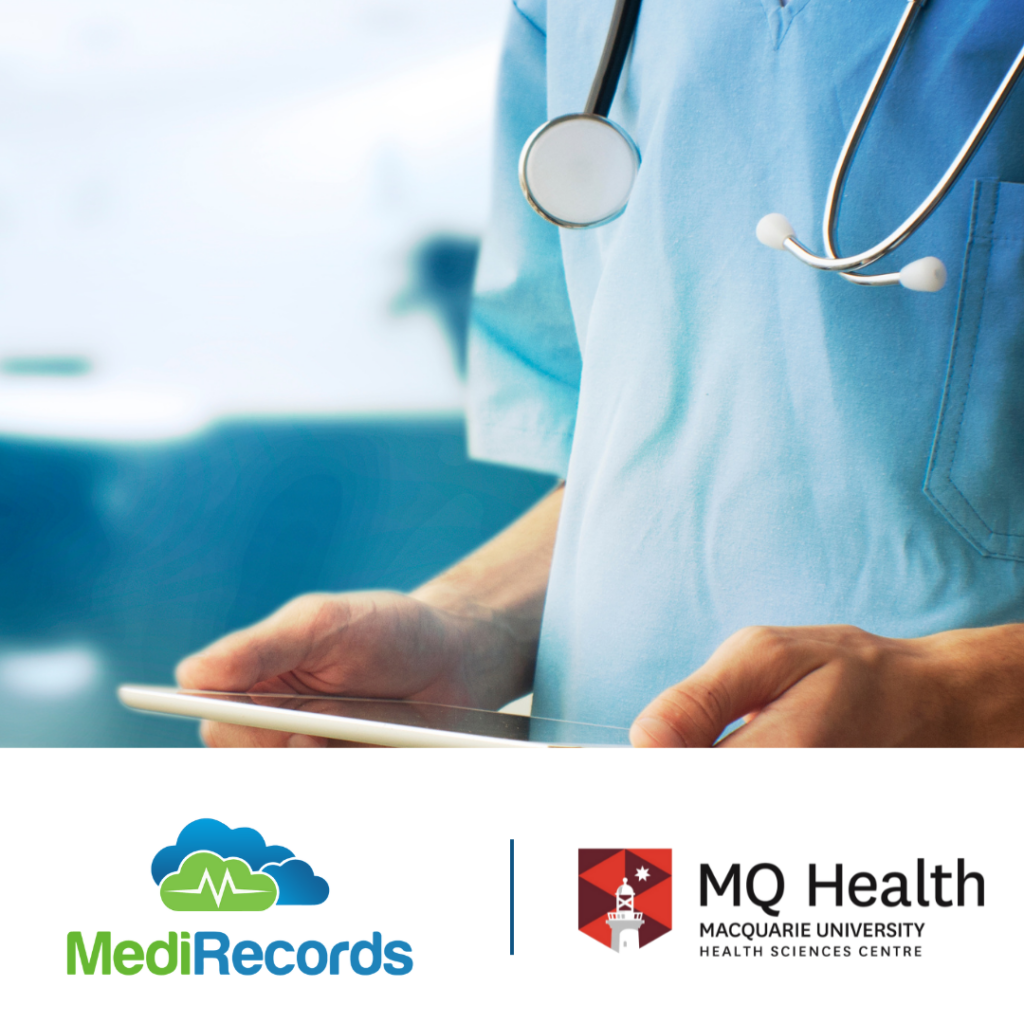 Leading Australian cloud health software company MediRecords will be the new clinical record system for MQ Health outpatient clinics.
MediRecords has been selected following a competitive tender process to support 18 clinics providing a range of services including breast health, cardiology, endocrinology, haematology, neuropsychology, neurology, ophthalmology, plastic and reconstructive surgery, and urology.
The project will also involve integration with MQ Health's electronic medical record, an InterSystems TrakCare solution.
MediRecords CEO Matthew Galetto welcomed the partnership with MQ Health's leading clinicians, researchers, students, and Australia's first university-owned teaching hospital.
"This is an amazing opportunity to support the work of multidisciplinary outpatient clinics providing such vital services to Sydney residents," Mr Galetto said. "We look forward to working with MQ Health teams and getting data migration and implementation under way."
MediRecords supports hospital and outpatient clinic clients including:
The Victorian Virtual Emergency Department and Northern Health mental health team, as an ePrescribing system
Queensland Health's Metro North Virtual Emergency Department as an ePrescribing system
13 Queensland Health Hospital and Health Services as a billing and claiming system for outpatient clinics
My Emergency Doctor virtual teams providing senior emergency physicians to Urgent Care Centres, hospitals and ambulance services across Australia
Private hospital Visiting Medical Officer consulting suites as an electronic health record (EHR) and patient management system.
MediRecords is also the clinical EHR for another major university.
For the full list of MQ Health clinics, see MQ Health Medical Services & Clinics.
Media inquiries
To arrange to speak with Mr Galetto, or for further information on the MQ Health project, please email Tim Pegler or call 0412485146.
Looking to stay updated with the latest from MediRecords?
Sign up to the newsletter